If you enter the Children's Area of the Central Library, you will see some exciting new additions, not all of them books! One of those additions is a new collection called puppet kits, available for checkout just like a book.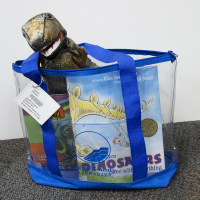 Each puppet kit has a tote bag with a puppet in it, and two books that go along with the puppet. For example, our Dinosaur Puppet Kit has a dinosaur puppet, along with the books I'm Bad by Kate and Jim McMullan and When Dinosaurs Came with Everything by Elise Broach.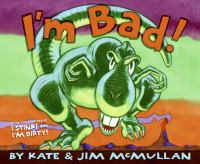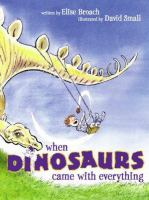 Reading aloud with your child is a wonderful way to bond and build early literacy skills, and puppets are another tool for fun and learning. Maybe the puppet can read the story in a silly voice, maybe your child can use the puppet to tell you what happens after the end of the book, the possibilities are endless!
Puppet kits are currently only on shelf at the Central Library, but by using our catalog you can place puppet kits on hold and have them delivered to any of our 8 locations. Follow the link below to start your next reading adventure!