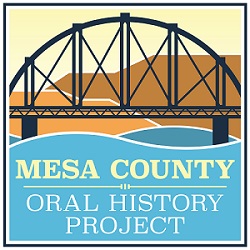 Sure, you can explore the Mesa County Oral History Project online for fascinating local stories, people and history, but why stop there when the Mesa County Libraries digital archive also contains random recordings of a not-so-local nature?
For instance, what is a performance by the Rainbow Valley Boys, a bluegrass band from back East, doing in a local history archive? Sure we have the Telluride Bluegrass Festival, but aside from that, any link Western Colorado might have to the genesis of Bluegrass music seems tenuous. Regardless, you can do your best country dancing or "modified jig" (I saw that recommended online somewhere) to old time American music from this Museums of Western Colorado Folklore Series concert in 1980.
Then there's the lecture about automatic musical instruments: That is, instruments that play music by themselves. Not only do Steve and Anita Johnson talk about a variety of such instruments, but they also demonstrate the instruments, giving listeners another opportunity to bust out their best dance moves (or at least practice their finger tapping).
We also have our valuable military histories. Bert Kearl patrolled the United States border with Mexico as part of the U.S. Cavalry after Pancho Villa's raid into New Mexico, then went onto serve in Europe during World War I. Thatcher Shaw worked as a U.S. Army lawyer, processing the claims of German citizens against American soldiers during the post-World War II occupation. Elvin Urquhart worked as a code breaker in the unit that broke the Japanese Naval Code. John Sigmon survived the attack on Pearl Harbor and became a Chief Gunners Mate on a submarine. And of course we have our Veterans Remember oral history series, with many necessary interviews from service people.
How about a lecture by Tracey Miller on the dialects of Appalachia? Search our online digital archive for all sorts of interesting stories from Western Slope libraries. And please forgive me for posting this Local History Thursday blog on a Friday. It was all ready to go and I forgot to hit the "Publish" button.