It's the holiday season! With all the stress attached to travel, shopping and logistical planning, it's easy to get burnt out. Treat yourself to a present – perhaps that of a great book, CD, or DVD from the library. The following are December's featured staff favorites, all available in our catalog:
Trevor's pick: Doctor Sleep by Stephen King + Doctor Sleep (DVD) directed by Mike Flanagan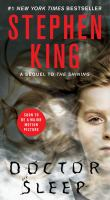 Even though I'm a fairly big Stephen King fan, I failed to read his 2013 sequel to The Shining (one of his most popular books, from 1977) until I heard that a movie adaptation (starring Ewan McGregor) would be coming out soon. I finally got around to reading the book in time to catch the movie (in theaters now) after reading the book. Even though I work at a library, I am not at all a snob about books always being better than their movie adaptations. Sometimes the book IS better, but sometimes the movie is actually superior. In this case, I enjoyed them both quite a bit.
Horror movie director Mike Flanagan's Doctor Sleep is not only an adaptation of Stephen King's book, it is also something of a sequel to Stanley Kubrick's movie adaptation of Stephen King's book The Shining. Confused? Join the club. You don't HAVE to get super meta-nerdy-obsessive about the Doctor Sleep book OR movie to enjoy them both. You don't HAVE to have read The Shining or have seen the movie of The Shining first, either. BUT I recommend that you do, because they are all related and all super fun and enjoyable, even if they are all about madness, manipulation, and murder.
Emmi's pick: Making Winter: A Hygge-Inspired Guide for Surviving the Winter Months by Emma Mitchell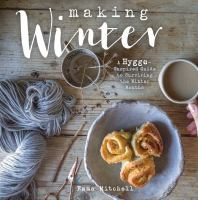 Hygge, pronounced ho͝oɡə (hoo-gah), is the Danish concept of a quality of coziness and comfortable liveliness that creates a feeling of well-being during the cold winters. This feeling is created with the power of crafts, loved ones, and the warmest of treats. All of my favorite things! This book provides a multitude of projects ranging from crafts to recipes – all to keep the cold out and the warmth in!
Wintertime is the hardest time (for me and my household, at least). Rather than spend all winter binging the newest video streaming service 24/7, I want to make this winter a point of connecting with friends and family, trying new recipes, and creating art that would rejuvenate my soul. I happened upon this book in the middle of fall, and it was just what I needed to start preparing for the quickly approaching winter. This book gave me much inspiration to make a schedule for myself to spend time with friends, family, create, paint, play, and generate warmth to get through the icy season!
Laura's pick: Living Forward: A Proven Plan to Stop Drifting and Get the Life You Want by Michael Hyatt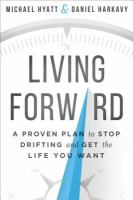 I read this in January and feel it's the perfect book to read before the new year. I loved the concept of budgeting your time like you budget your finances. If you are one of those people who feel cut short on time and are always sacrificing your time for others, this book will help you identify what you value most and how to make time in your life to enjoy it.
Kris's pick: Wasting Light (CD) by the Foo Fighters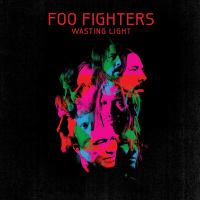 This album is great because in a time where studios are run by computers and everything sounds perfect, this album was recorded in Dave Grohl's garage and was recorded straight to tape. That means they had to play more than perfect while recording it because they couldn't go back and fix it – that's how albums used to be made.
I would recommend this to others because it's a great solid rock album that holds classic rock values everyone can enjoy. You can really hear the band's talent throughout the album.
Chloe's pick: The Joy Luck Club by Amy Tan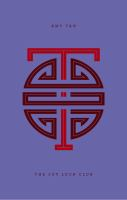 Published in 1989, this novel is divided into vignettes that tell the stories of four Chinese mothers and their Chinese-American daughters. The title is derived from the name of the club that the mothers form in order to find familiarity, laughter, and a sense of home. It is understood that the daughters will inherit their mothers' positions in the club. In the Joy Luck Club, the women gather to play mahjong, tell stories, laugh, eat, and reminisce.  Many of the scenes are a reminder of the true altruistic capacity of mothers when it comes to their children. The daughter's stories tend to focus on reconciling their mothers to modern American culture, usually unsuccessfully. One message calls out through the varying times and settings of the book: motherly love.
The Joy Luck Club is the last book that made me cry. Amy Tan captured the mother/daughter relationship, and her portrayal is a reminder that this unique brand of love transcends cultures. While I delighted in learning about Chinese culture, I felt at home in this book because I recognized the love that was written onto every page. The shifting settings made me feel as if I was constantly exploring, which kept the book interesting. Amy Tan mastered the art of demonstrating a culture in such a way that I could sit back and make my own observations. The result was an informative and touching read.