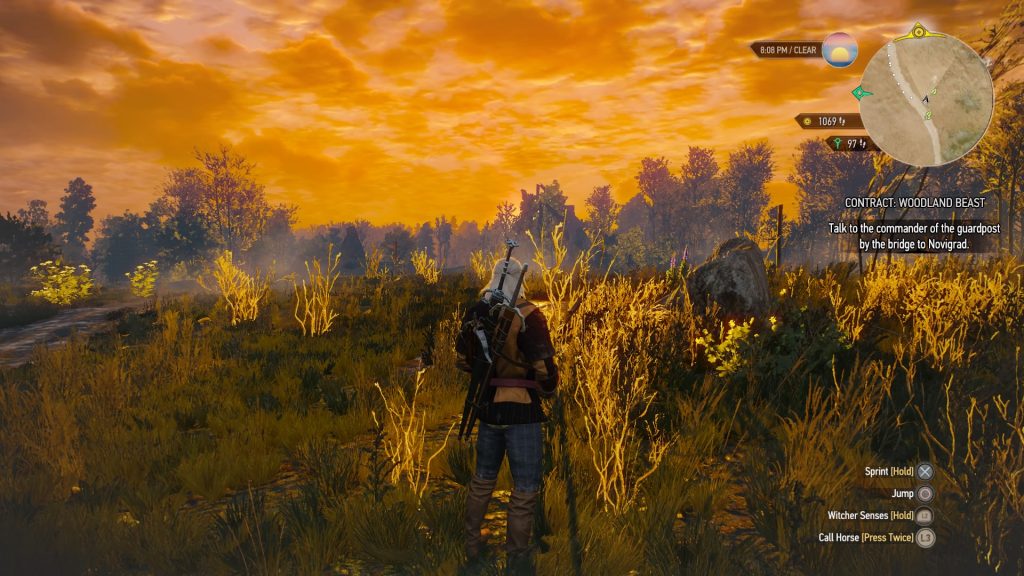 "I love the Witcher series which started as a book series, then a game, and now a TV series – so there are lots of ways to enjoy it…There is great character development and humor."

– Blair Central Library
The Witcher series follows Geralt of Rivia, a mutated monster hunter, as he travels around the Continent, killing beasts for coin. Geralt inexplicably adopted a young girl named Ciri, who holds magic powers. She is coveted for those powers and chased by a group of Aen Elle elves seeking to use her to invade and overtake the world. Ciri disappeared as a young girl to escape the elves and has been on the run for years. This game's primary focus is getting Geralt and Ciri back in contact so he can protect her from the Wild Hunt.
CD Projekt RED produced this game back in 2015. It took the developers three years to make after the release date was pushed back from November 2014 to February 2015. The game sold over 6 million copies in the first six months of its release earning 63.3 million dollars in profit. Wild Hunt won numerous awards, including Most Anticipated Game of 2014, Best Role-Playing Game of 2015, and Game of the Year in 2015.
This game won Game of the Year for a reason. The graphics are super crisp and clear. Even though this game was released over five years ago, I'd say the graphics easily hold up to today's standard. The mechanics for the game are next level as well. Geralt runs, jumps, and climbs quickly and gracefully. The fighting mechanics are unique and varied. There are so many little details that make this game amazing. That being said, there are some bugs. Boats are especially challenging to get into if not parked within jumping range of a dock or shore. There were a few rather funny cut scene bugs; however, I find these more endearing than bothersome.
Wild Hunt is something special. I find myself connected with the characters and genuinely curious about their lives. Each one's story is distinct and meaningful. So much time and effort was put into creating distinguishable quests; even the monster contracts add something to the story. While these games are not canon with the book series, they did pull material from them. Due to this the story continues in a thoughtful, logical way. I think the depth of history in this universe transfers flawlessly to these well-made video games.
I rate this game a 9 out of 10
The Witcher 3: Wild Hunt is available from our library on PlayStation 4 and Xbox One
This game has an ESRB rating of M for Mature ages 17+
Also check out:
The Witcher 3: Wild Hunt Collector's Edition: Prima Official Game Guide
The Witcher Novels by Andrzej Sapkowski