If you haven't checked out our Local Digital Archive lately, I highly recommend it, cause we've added a bunch of cool stuff!  In addition to our many online exhibits including the popular Veterans Remember series, Studio Lounge performances and Mesa County Oral History Project, we have the following new collections: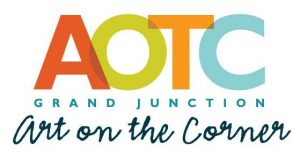 Art on the Corner (AOTC) is a year-round outdoor sculpture exhibit displayed in Downtown Grand Junction and is one of the first of its kind in the country. The display is free to the public and includes more than 100 sculptures in a variety of mediums and styles. Established in 1984 by local sculptor, Dave Davis, Art on the Corner has become a cultural icon in Downtown Grand Junction. The program has been recognized and mimicked in communities across the world. The collection consists of permanent sculptures and an annual temporary exhibit.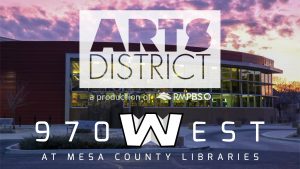 This collection contains videos that Mesa County Library produced for RMPBS Arts District. Arts District, Rocky Mountain PBS' award-winning half-hour arts and culture series, features local and national artists in pursuit of their artistic passions. All videos can also be found on the RMPBS website.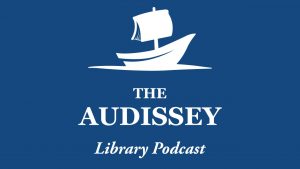 A Podcast created by and about Mesa County Libraries. Local events, library happenings and staff curated topics are discussed!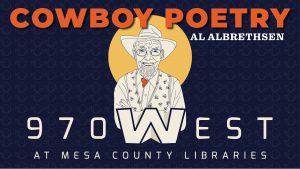 Join local Colorado poet Al Albrethson as he reads selections of his cowboy poetry.

Crossing the Divide: The Official Podcast counters a media culture fixated on urbanism as a voice for the Intermountain West, a region consisting of predominantly rural communities and defined by open space, sweeping vistas, big skies and natural wonder.
As your guide over the Divide, Gretchen Reist elevates Western voices of the past, present and future who are dedicated to overcoming the unique challenges of life in this boundless stretch of continental In-Between.
This project is part of a grassroots, multimedia collaboration between Roaring Judy Pictures; Rocky Mountain PBS; Mesa County Libraries; and The Daily Sentinel.
---
We hope you enjoy these new additions – be sure to check out our other collections from local poet Luis Lopez, previous Artist in Residence Jessica Scriver, Mesa County Libraries Art, Mesa County Flies (featuring the work of seven local anglers), as well as digital collections from other Marmot libraries.