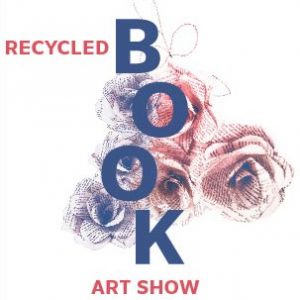 In 2019, the Friends of the Mesa County Libraries approached the library's Art Committee about holding an art display featuring projects made by local creatives using recycled books. The display was so well liked that we decided to hold it again this year and Friends will again provide the generous prize money for first, second and third place awards. We are so grateful that the Friends of the Library recognize the importance of supporting our local creative community and this is just one of the many ways they contribute to the success of our programs.
Due to the challenges COVID-19 has presented us, we've had to make adjustments to this year's display and it will now be an online-only show. Although we are disappointed that our community can't view these creations in person to inspect their amazing details, we are pleased to be able to share them virtually.
This year's winning pieces were selected by our Art Committee, made up of nine library employees with a variety of artistic backgrounds. They had the tough job to review 26 entries and agree on the top three. We are happy to congratulate the following artists:
First place: $150 awarded to Stacey Brown for Reading at Sea
Second place: $125 awarded to Dahlia Saenz for A Room of One's Own
Third place: $100 awarded to Heather James for Flower Garden
We hope you enjoy the imaginative expressions these artists created using recycled books.
— Jessica Geddes, Art Librarian