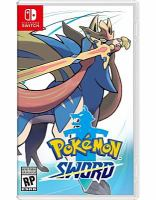 Waiting in the locker room you hear the crowd chanting and yelling. As you open the doors the noise doubles and you begin the long walk out onto the green field. You've been training for this, you look sharp in your uniform, and your team is as ready as they will ever be! Welcome to the world of Pokemon, Galar region style! *Cue pumped up intro music*
This might sound like a scene more reminiscent of a FIFA game than a Pokemon one but that's intentional. In Pokemon Sword and Shield you are exploring the Galar region on your journey to become Pokemon Champion. This new region is based off on England, just as Hoenn is based on Japan and Alola on Hawaii.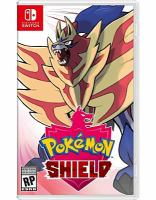 Pokemon fights take the place of soccer here, with sporty uniforms and fights staged in giant stadiums packed with fans. Other new regional additions include curry made while camping, new Pokemon like a ghostly teapot called Polteageist, and a special type of "evolution" called Dynamaxing. Similar to the Mega Evolution seen in previous games, Dynamaxing allows Pokemon to grow to Godzilla size for a couple rounds with the power and moves to match. Nintendo has also added a Wild Area for free ranging adventures and Max Raid Battles which are group fights against Dynamaxed enemies.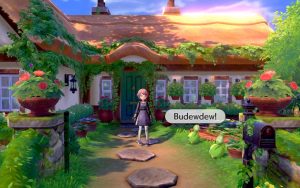 Nintendo has been making recent Pokemon games geared more towards younger players and Pokemon Sword and Shield fits that pattern. With bright colors, amazing music and all the HYPE it has an energy that is sure to grab new players. More experienced players might get frustrated with the unskippable cutscenes and interactions however. There are a lot and they take away from the immersion most experienced gamers want out of their favorite monster catching series.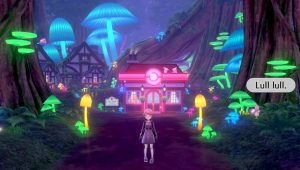 Over all this is a wonderful starting point for new players, young or old, with a fun plot, a smaller PokeDex to contend with if you want to "Catch'em all" and everything you need to learn about the world of Pokemon. It's still an adventure for experienced players too, with beautiful town designs and interesting new Pokemon to discover as long as you have the patience to get through the hand-holding.
I rate this game 8/10
These games are available through the library on Nintendo Switch for both Sword and Shield
This game has an ESRB rating of E for Everyone
Check out the Handbook to the Galar Region and books based on the game!