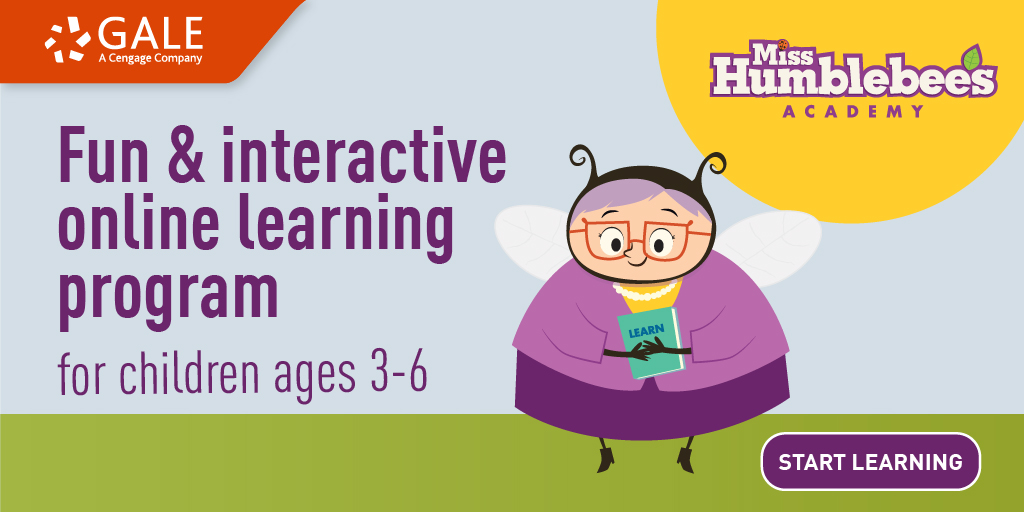 Miss Humblebee's Academy is here to help children learn life skills as well as educational skills. This online learning platform offers children ages 3-6 a fun and interactive kindergarten readiness program. This platform offers downloadable and printable lessons in both English and Spanish. There are fun do-it-yourself activities for children to do at home. In these lessons, children can choose to have a session read to them as they follow along, or the child can choose to read it by themselves. Some of the lessons include:
Cooking
Gardening
Number lessons
Crafts
Not only do these activities keep the hands and mind busy, they also teach lifelong lessons.  Learning does not start and stop in the classroom. Nelson Mandela said "Education is the most powerful weapon which you can use to change the world." Learning is all around us. Take a look at the selection of subjects Miss Humblebee's Academy offers:
Language and Literacy
Math
Social Studies
Science
Music
Art
Miss Humblebee's Academy is child-friendly, meaning children can utilize this platform without much help from a grown up. Children can gain autonomy and individuality as they work through lessons on their own. As they complete lessons they are awarded coins, stickers, and puzzles, and they can create their own room using the stickers and the puzzles.
Miss Humblebee's Academy offers multiple assessments that grown-ups can utilize to see where children are in different areas of education. Grown-ups can receive a weekly assessment that shows how children are learning and where they are excelling or struggling. The assessments work as follow:
Cognitive Skills Assessment:
Pinpoints trouble areas and areas where the child is excelling, helps view improvement, and measures progress based on length of time practiced.
Kindergarten Readiness Checklist:
Helps determine where the child is in terms of kindergarten readiness and if there are any areas that need more attention and those that the child is at ease with.
Weekly Progress Reports: 
Lets guardians know exactly how their child is progressing.
Miss Humblebee's Academy makes learning a breeze!
Access this and all of our 24/7 eResources at https://mesacountylibraries.org/eresources/resources-a-z/