The hours of daylight are becoming less and less, but that doesn't mean your reading list has to dwindle! Check out what books the Mesa County Libraries staff is cozying up with this November:
Diana's Pick:
Summer Green to Autumn Gold: Uncovering Leaves' Hidden Colors by Mia Posada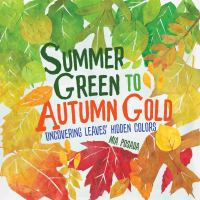 I recommend this nonfiction children's book to children or families who enjoy learning about nature.  Posada beautifully employs bright watercolor and collage artwork along with simple, clear text to explain the scientific process that trees and leaves go through every fall.  I appreciate that, at the end of the book, she includes additional facts, a glossary of terms, and links to hands-on leaf experiments for children to extend their learning. This is an exceptional nonfiction fall book for the whole family!
Alexandra's Picks:
Universe of Two by Stephen P. Kiernan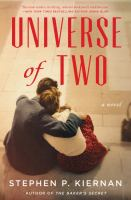 Universe of Two is a work of historical fiction and a love story that takes place during World War II.  The two main  characters, Charlie and Brenda, meet and fall in love in 1943.  Charlie is a mathematician recruited to work on the Manhattan Project, though he does not know this.  He is told he must leave Brenda and his home of Chicago to work on the top-secret project and is kept in the dark the entire time, unaware of what he is helping to build.  Brenda is an organ player who lives in Chicago with her mother while both her father and brother are away fighting in the war.
Each chapter flips back and forth between Brenda's point of view and Charlie's.  We simultaneously get to see them fall in love and suffer from the guilt they both experience.  It's a bittersweet story that is both a coming of age tale and a think piece, and I highly encourage this read to anyone.
Night Film by Marisha Pessl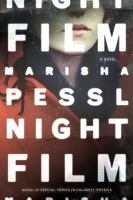 Night Film is part horror, part mystery.  It revolves around the sudden death of Ashley Cordova, daughter of famous director Stanislas Cordova.  The main character, Scott McGrath, is a journalist who has a history of contempt for Stanislas and his devoted following of fans.  When Ashley's death is ruled as a suicide, Scott highly doubts that things are as they seem.  He sets out on a quest to find the truth with two other misfits.
The tale is full of red herrings, which makes the reader doubt what is or isn't real. The book is full of pictures and articles that corroborate the many theories that Scott encounters which confuse the reader even further. I would recommend this to anyone who loves a good mystery with a dash of horror.
Bethany's Pick:
Beach Read by Emily Henry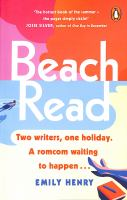 If you're like me, right now all you want is an easy-to-read, uplifting, feel-good book.  Beach Read by Emily Henry was exactly that.
January Andrews, a best-selling romance author, has her world turned upside down when her father dies.  She learns that he had a secret life and that her parent's picture perfect marriage (and the inspiration for her novels) isn't what it seemed.  To top it all off, the beach house her father left her is right next to the house of Augustus Everett, her nemesis from college and a current best-selling literary fiction author.  Stuck in a writing rut, they make a bet: January will write a literary fiction novel and Augustus will write a romance novel.  But there is more at stake than writing a novel and January Andrews might just learn to believe in love again.
I devoured this book in one sitting.  Witty with a sprinkle of sadness and a dash of shocking, I couldn't help but turn the page to see what January and Augustus did next.  I highly recommend this book for anyone looking to (safely) escape from their COVID rut and enjoy a meta romance novel (It doesn't get any more meta than a romance book about a romance author's romantic life while trying to write a romance novel).
Michele's Pick:
Lincoln in the Bardo by George Saunders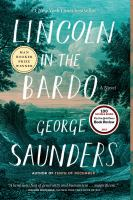 I've read George Saunders short stories 'til the wee hours, so when I realized he had written his first full-length novel my joy shot through the roof. The plot of Lincoln in the Bardo surrounds itself with Abraham Lincoln and his cherished young son, Willie.  During a historically frowned-upon, fancy party thrown in the White House during the days of the Civil War, Willie is struck with Typhoid Fever and tragically dies from the illness.
Lincoln in the Bardo stumped me at first – the style of writing is not at all typical.  The story is partially told in script format from the point of view of a cast of nearly 100 ghosts hanging out in the "bardo," or "in-between", and the other half is divulged via snippets of historical "facts" pulled from books, some made up from Saunders's mind, others pulled from reality.  After his passing, poor Willie's soul becomes trapped between life and the afterlife, stuck in the cemetery as he involuntarily becomes a celebrity amongst the other spirits in limbo. Each ghost decides to tell Willie their story, and through their dialogues and personalities we get to know life in the bardo, as well as details of life during the time period of Lincoln's presidency.  The cast of characters is ridiculously comical, some evil, some loveable, and once I wrapped my head around Saunders's writing style, I found myself unable to put this book down.  It is dark, witty, potentially offensive to those who do not like crass humor, and incredibly thoughtful towards the questions of life, death, and love in between.
Happy Reading!