Curious what our staff is reading this month? Stop here for a monthly glimpse into the reading lives of Mesa County Libraries employees. Who knows, you might find your next favorite!
Click on any of the below images to be directed to our catalog.
John A.'s pick: 
Touring Colorado Hot Springs by Carl Wamback, revised by Susan Joy Paul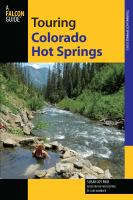 When was the last time you relaxed in nature? During busy times, we are likely to neglect not only our well-being, but also our relationship with the out of doors. This Falcon Guide is a worthwhile starting place for finding your next earth-centered rejuvenation getaway. In Touring Colorado Hot Springs, Wambach and Paul equip readers with accessible information to plan ahead and prepare for low-impact outdoor recreation at one of the many geothermal soaking pools in the Centennial State. When consulting this reference, you may feel the need to clear schedules, cancel your mundane plans, and arrange a special visit. Thankfully, the intermountain west is rich in natural hot springs – many of which are situated in remarkable scenic landscapes. What a meaningful opportunity to nurture a deeper connection with the natural world. Whether you are a well-seasoned enthusiast or a first-timer, this guide will help you create an unforgettable experience of comfort and tranquility.
Cheyanna's Pick: 
Ring Shout by P. Djèlí Clark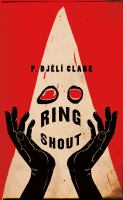 Ring Shout is a dark fantasy novel about three women of color who hunt Hate Demons disguised as members of the Ku Klux Klan. The demons, called Ku Kluxes, feed on hate and swallow people up as they try to summon the end of the world. Maryse, Cordy (Chef), and Sadie belong to a group of resistance fighters who are gifted with being able to see the monsters for what they are. When the film The Birth of a Nation is set to air for second public viewing, the resistance is spurred into action and Maryse must confront herself if she's to help.
This book hooked me as soon as I read the blurb on the back. It's fast paced, a little spicy, and full of adventure. P. Djèlí Clark is amazing at combining fairy tales and the supernatural with the stark historical context of the 1920s.
Jennifer M.'s Pick: 
The Paragon Hotel by Lindsay Faye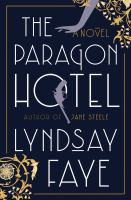 Alice "Nobody" James has lived her life trying to disappear into her surroundings. Her unique talent brings her to the attention of a rival of New York's Mafia and plunges her into a world of secrets. After a brutal Mafia hit, Alice and her best friend Nicolo, are forced apart by their choices. When things go horribly wrong and she is shot, Alice hops a train to the furthest reaches of Portland, Oregon only to discover a different set of secrets threatening the community there.
Fighting to stay alive, Alice is taken under the wing of a black Pullman porter named Max, who deposits her at The Paragon Hotel (based on the real-life Golden West Hotel) where he resides, which is the only hotel available to people of color in Portland. As she recovers, Alice meets larger-than-life Blossom, cantankerous Dr. Pendleton, hotel matron Mavereen, as well as young Davy, a foundling the residents have adopted. Sensing tension at her presence, she learns that the KKK is actively persecuting the residents of The Paragon, who have few resources to fight back. When Davy disappears, Alice puts her skills to use to find him, but the secrets she uncovers will change lives forever.
Told in alternating chapters of Then and Now, Faye illustrates how choices mold and change us.
Haley's Pick:
The Lost Apothecary by Sarah Penner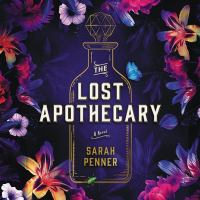 Are you looking for your next weekend book to curl up with, or starting your summer reading list?  I suggest Sarah Penner's The Lost Apothecary. This quick-moving storyline is told by three women (Nella, Eliza, and Caroline) all at different stages of their life in two different centuries. Find out how a jar with a bear etched on it, once filled with poison, connects these women.
Everyone has secrets to hide, and this story shows how no matter what has changed, some things never change. I tend to find stories with more then one voice, especially ones set in different times, to be confusing and difficult to follow. However, this one is laid out very clearly and I never once questioned who was speaking. If you love audiobooks this one is sure to not disappoint – it captivates the listener with its intro music and the three narrators hold your attention until the very end. 
Michele H.'s Pick:
Weather by Jenny Offill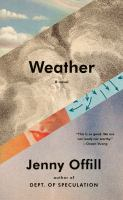 My reading attention span has needed some coddling the last couple months.  If you've also found yourself attracted to poetry, short stories, and books containing around 200 pages, Jenny Offill's Weather will fit the bill.
This book isn't structured like a "normal" read.  Offill uses poignant quips and short paragraphs to convey plot threads, and it reads very much as a stream of consciousness, which I appreciate (If you aren't so much into loose structure and scattered internal dialogue, this book may exhaust you).  The main character, Lizzie, works in a library (near and dear to my heart) while simultaneously balancing her brother's addiction problems, family life, climate change concerns, and a random side job answering email questions for a coworker's doomsday podcast titled 'Hell or High Water'.   Lizzie's character shares obscure but neat facts one may only learn in a library, and she brings forth an incredibly sharp humor while attempting to maintain control in a chaotic world.