Spring is resurfacing, and new book recommendations are sprouting from the minds of our library staff.  To enjoy these reads with us, click on any of the book covers below to be directed to the Mesa County Libraries catalog. 
Kelsey's Pick: 
Vampires Never Get Old: Tales with Fresh Bite edited by Natalie C. Parker and Zoraida Cordova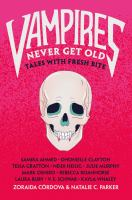 Having never really been a fantasy reader and just an occasional fantasy movie watcher, Vampires Never Get Old was a jump out of my comfort zone. This anthology, featuring modern vampire stories with a LGBTQ character in every tale, was a fun and quick read. My favorite, leaving me wanting more, was the story of a high school cheerleader whose secret family business is vampire slaying. Perhaps adding Buffy the Vampire Slayer to my watchlist will quench my thirst for more teenage drama. Each story is followed with a short synopsis from the editors. They review theories and history highlights, wrapped up with an intriguing question, perhaps uncovering your true desire to be a vampire. I highly recommend this collection for young adult vampire enthusiasts or if you want to mix things up.
Vanessa's Pick: 
Rebel Rose by Emma Theriault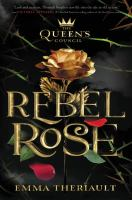 Disney fans rejoice! Rebel Rose is the first book in the new The Queen's Council series by Emma Theriault. The series incorporates where our beloved heroines are now after their happy ever afters, while also including historical accuracy to each of the stories. This first installment follows Belle from Beauty and the Beast as she faces a new challenge possibly more daunting than breaking a magical curse: The French Revolution. The nostalgia held my interest, but the new adventure and historical twists had me turning the pages. This is a must read for those who love history and Disney!
Ike's Pick: 
Drive Your Plow Over the Bones of the Dead by Olga Tokarczuk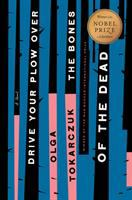 In addition to having a unique and interesting title, Drive Your Plow Over the Bones of the Dead by Olga Tokarczuk was also a captivating, magical, and at times, darkly humorous mystery novel. There are several twists and turns in the story and each of the main characters are well developed. The writing made me feel connected to the plot as well as the emotions and backgrounds of those main characters.