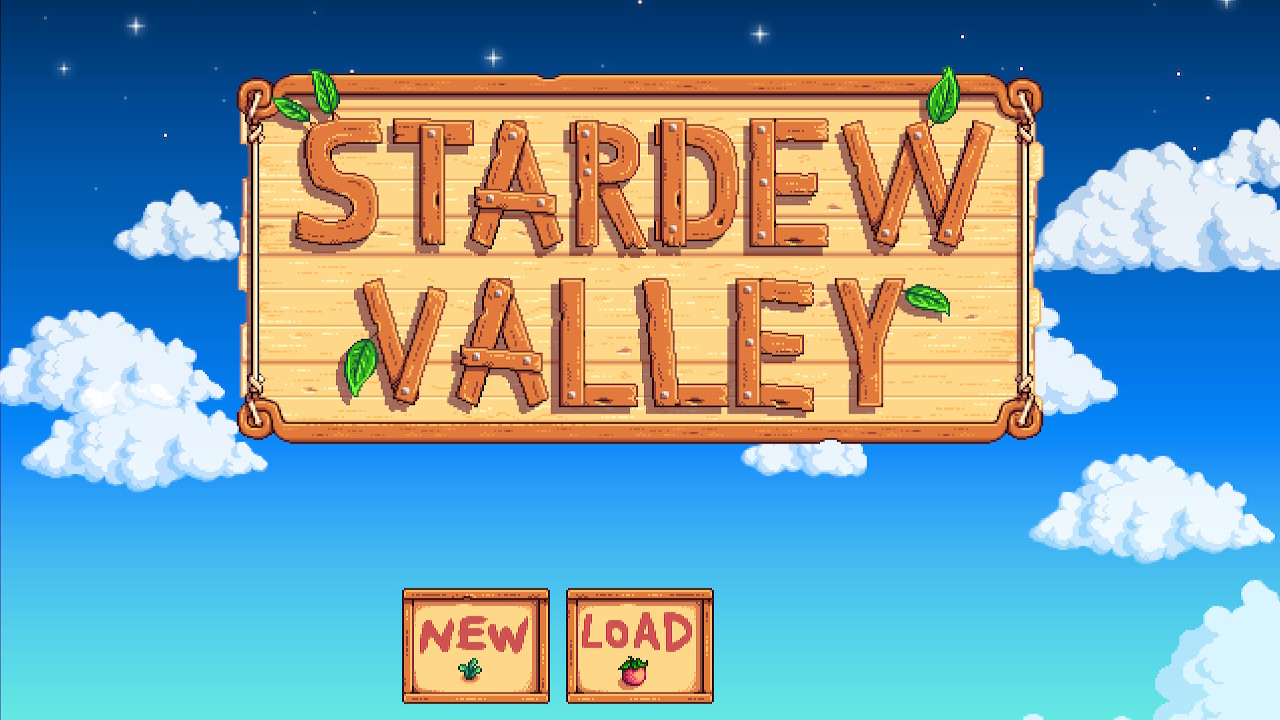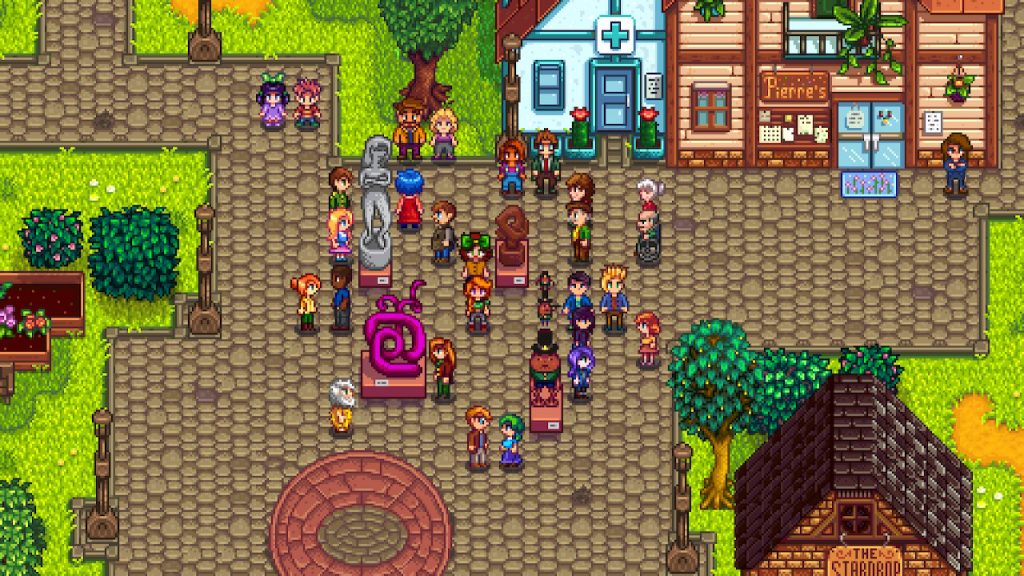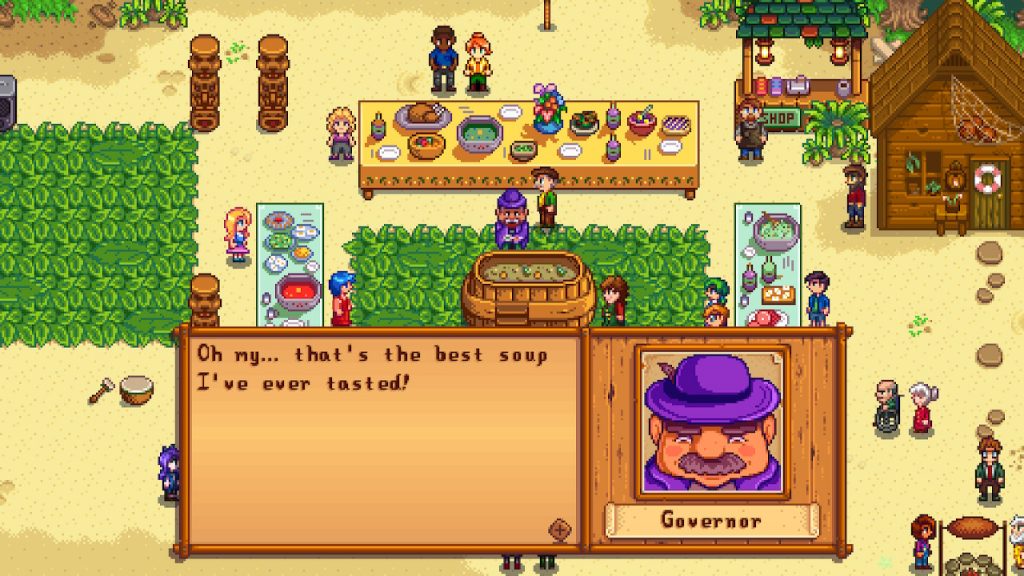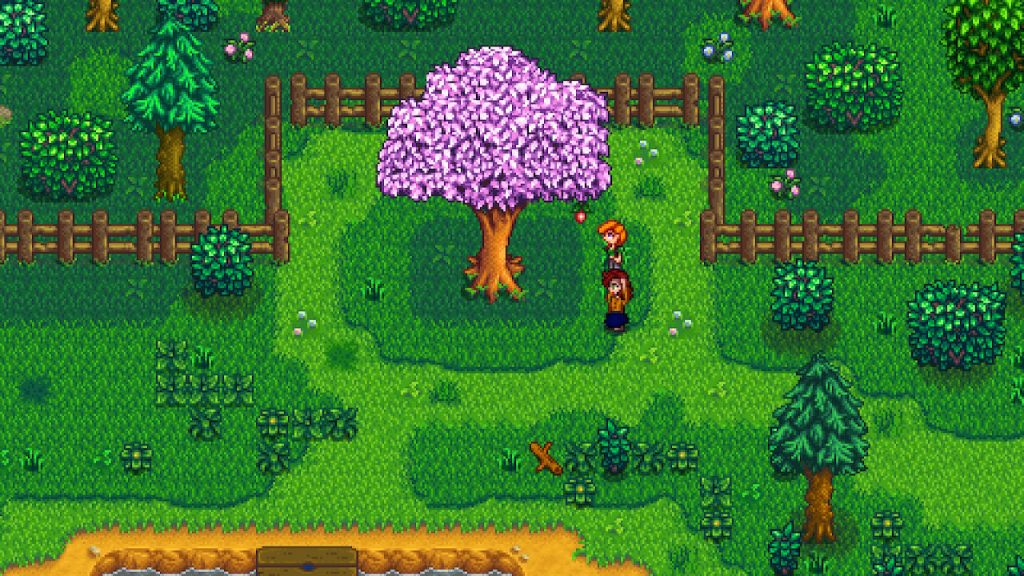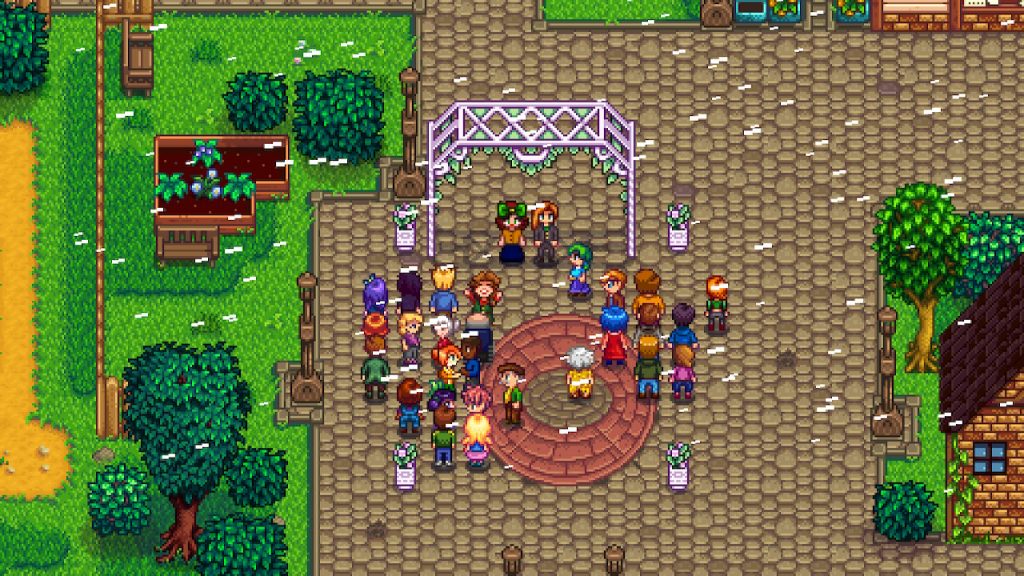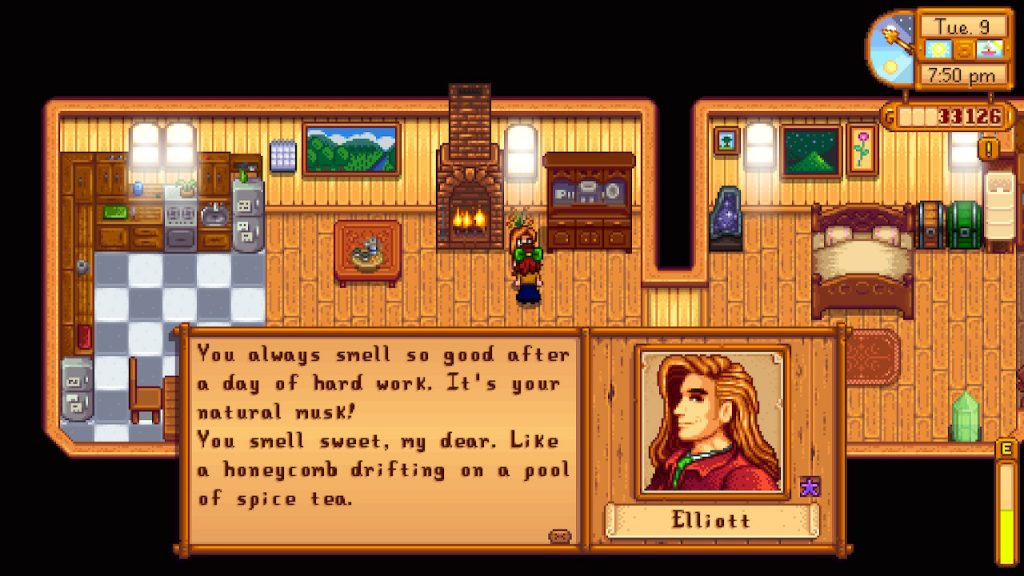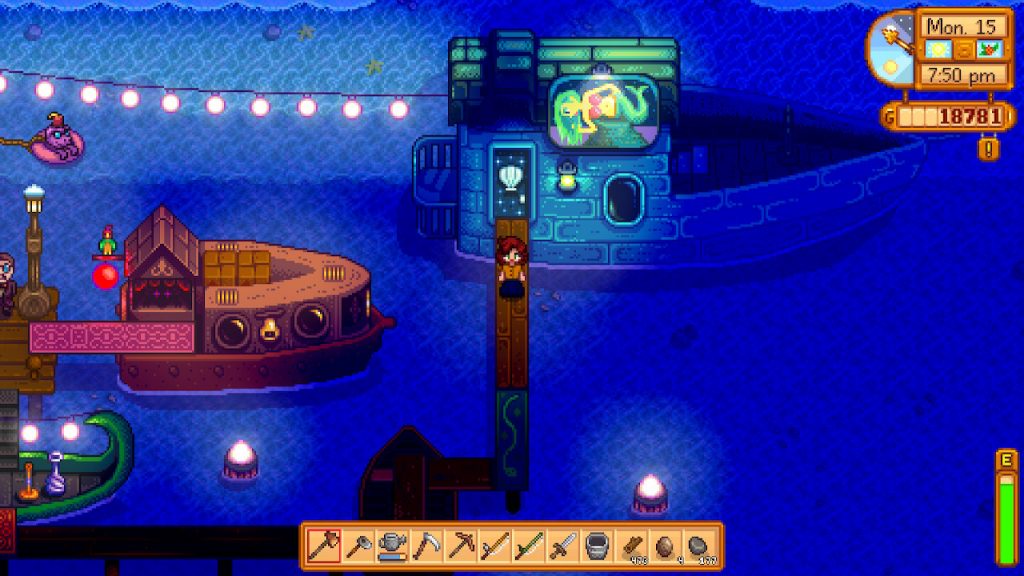 Stardew Valley is a farming simulator role-playing game. You play as a young professional in the big city who is tired of the day-to-day grind of the cubicle life. You inherit your grandfather's farm and ditch the city for a happier life living on the land. On your farm, you can grow and harvest crops, raise livestock, and craft artisan items like cheese and cloth. Outside of your farm is the quaint Pelican Town where you can befriend and interact with the townspeople.
Stardew Valley started as a project for Eric "ConcernedApe" Baron to practice and hone his programming skills. He was approached by producer Chucklefish and together they put out the game. Stardew celebrates its fifth anniversary this year and over 10 million sales. It won the Breakthrough Award in the Golden Joystick Awards and was nominated for best Indie game though it didn't win.
I didn't think I'd like Stardew as much as I do, but it's exactly what I was looking for. I love the simplicity of the pixelated aesthetic paired with the complex social structure of the game. Each NPC is very fleshed out with their own personality and traits. It takes time to get to know them and what they like. Friendship is ever-evolving with how much you interact and how those interactions go. Friendships can even turn into romances with any of the Bachelors or Bachelorettes in Pelican Town. My character recently got married to the writer Elliot in a charming wedding held in the town square. He recites poems to her and writes letters while he's away on book tours. It's uncommonly adorable. Besides the relationships, there's a drive to complete construction tasks to make the town better. I genuinely never lack an objective in this game.
Stardew is the perfect pandemic companion. It's a real comfort in a time where we can't be as close and connected to our friends as we'd like. I love that the characters have their own lives and we as players have to find out where we fit in. It makes for a challenging, but much more realistic feel. I highly recommend this game to everyone who needs a pick me or distraction from our COVID reality. It's charming, lovable, and involved in such a way that I deem it an instant classic.
I rate this game a 10 out of 10
This game is available through the library on:
This game has an ESRB rating of E for Everyone Ages 10+