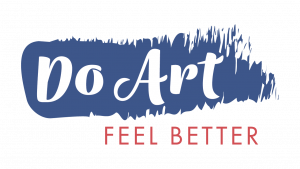 From May 1-June 1, 2021, written and artistic contributions will be accepted for possible inclusion in an upcoming anthology about the community's experience with the coronavirus pandemic.
The anthology will accept submissions from writers, poets, photographers, and artists who live in Mesa County or attend Colorado Mesa University. The anthology's theme, "In This Together," represents the local community's collective weathering of the pandemic. The theme should be reflected in all submissions, and many perspectives are welcome.
Entries can address any aspect of the community's pandemic experience, including feelings of isolation, what people learned about themselves or others, emotions brought on by the pandemic, and ways that the pandemic made you feel that people are "in this together."
One entry per person will be accepted. Work created by adults, teens, or youths is welcome. Written pieces must be 700 words or less, poetry may be a maximum of 30 lines, and visual art (including sculptures) must be able to be represented by flat images. All work must be original and owned by the author or creator. Previously published material, either in print or online, is not eligible for submission. There is no charge to submit material for consideration. Full rules and submission requirements are available at mesacountylibraries.org/inthistogether
Submissions are scheduled to be reviewed in June 2021, with selections announced July 6. The anthology is scheduled for publication in late summer, and copies will be available for the public to purchase this fall. Chosen finalists will receive a free copy with their published work included.
A Community Anthology Art Exhibit is set for December 2021-January 2022 at the Central Library in downtown Grand Junction.
The Western Colorado Writers' Forum will provide five free workshops during May to help authors create a submission. Information about the workshops is available at westerncoloradowriters.org.
The anthology is sponsored by Mesa County Libraries, the Western Colorado Writers' Forum, Friends of Mesa County Libraries, and the Western Colorado Community Foundation as part of the library's "Do Art, Feel Better" initiative.
The idea behind the "Do Art, Feel Better" project is to promote creativity as a method of relieving stress and fostering resiliency. During the pandemic, many people turned to art and writing as ways to handle the stress and uncertainty of the pandemic's turmoil. The anthology project seeks to document a collective experience of the pandemic.