Check out our monthly Staff Picks for some fresh titles, recommended to you and yours from the Mesa County Libraries staff. Click on any of the images below to be directed to our catalog to get your hands on these terrific items.
Alayna's Pick
The Anthropocene Reviewed: Essays On A Human-Centered Planet by John Green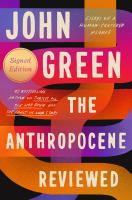 "We all know how loving ends. But I want to fall in love with the world anyway, to let it crack me open. I want to feel what there is to feel while I am here."
When I saw that John Green had put out a nonfiction book, I was surprised. As a teen, I blew through nearly every young adult novel he had written. It only seemed to be a natural progression to read something he had written that was now geared towards adults. The Anthropocene Reviewed uses a 5-star rating system to rate occurrences and creations throughout human history. There are topics as obscure as the world's largest ball of paint and as ordinary as Diet Dr. Pepper. In spite of everything that has occurred, now and in the past, Green has a way of making the reader fall in love with the world and its inhabitants again and again. It's the hopeful kind of reading that is essential to keeping cynicism in balance, especially now. I give The Anthropocene Reviewed 5 out of 5 stars.
Jason's Pick
Chaos: Charles Manson, the CIA, and the Secret History of the Sixties by Tom O'Neill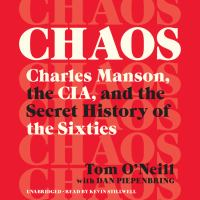 Chaos: Charles Manson, the CIA, and the Secret History of the Sixties began as an assignment for Premiere magazine about the 1969 Tate-LaBianca murders and how they changed Hollywood. But after missing the article deadline, entertainment reporter Tom O'Neill became obsessed with the subject.  Twenty years later O'Neill had collected volumes of information and interviews from people involved in the event in some way, including prosecutor Vincent Bugliosi, who may have had his own reasons to push the "Helter Skelter" motive that we all know by heart.
True crime fans who know the well-worn story of what happened on Cielo Drive that night will find plenty to chew on as many new questions are brought up. Who were the real "behind the scenes" players? And what was Charles Manson's real motive?
This writer loves his sixties mythology served up with a bit of government conspiracy theory, and O'Neill's deep dive into the horrific events of that night is a thought provoking treat.
Bonus recommendation:
This book pairs well with Quentin Tarantino's alternate-universe retelling of the events:
Once Upon a Time…In Hollywood (DVD)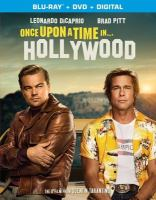 Lisa's Pick
Billie Eilish – Happier Than Ever (Music CD)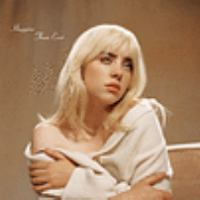 I found myself listening to this album on repeat after checking it out on Hoopla. Eilish's voice shimmers like her very breath makes the music live. The original songs by Eilish and her brother Finneas are heady and introspective in a way that speaks of current experience with a timeless feel. As a person old enough to be Eilish's parent, I was surprised how deeply I connected with her lyrics, especially on "Getting Older" and "Everybody Dies". As a lover of new music and EDM (Electronic Dance Music), I reveled in the fresh sounds of 2021. Like Eilish, I am in love with My Future and am Happier Than Ever that Eilish put our lives to music.
Michele's Pick
How Much of These Hills is Gold by C Pam Zhang
(This title can also be applied towards the Mirrors and Windows Reading Experience!)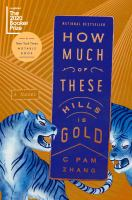 When an immigrant family settles in an old western mining town, the battle to survive never quite diminishes.  After the death of their parents, the two young children of the family must set out on their own to traverse the dangers of the vast, unknown American West and start a new life.  They must also give their father a proper burial and deal with tough situations no child should ever have to face.
Along with racial discrimination comes socioeconomic plight (the lowly children of miners and prospectors are not given the warmest of welcomes), and one of the children is also navigating their experience with gender identity.  Where do they belong, and how should they choose to fit in to this seemingly cold world? The background given on the prospecting experience in the early wild west mixed with the Zhang's use of magical realism makes this historical fiction a hauntingly mysterious, soul-shaking read.