The staff at Mesa County Libraries hopes you are settling into your winter season with cozy cheer, hot beverages, and a hearty stack of enjoyable books.  To add to your "Must Read" pile, check out the following recommendations shared by our book-hungry employees. For an added bonus, we've also compiled a short list of our staff's favorite holiday films.
Click on any of the images below to be directed to our catalog.
Ashley's Pick:
The Trauma Cleaner: One Woman's Extraordinary Life in the Business of Death, Decay, and Disaster by Sarah Krasnostein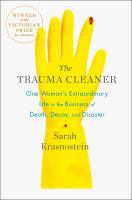 Sarah Krasnostein has written this book about the life of an Australian transwoman named Sandra Pankhurst.  Sandra was an incredible woman who had experienced more trauma than most people.  Her life had been extraordinary and chaotic and tragic and full of pain, but she made it through it all.
At the end of her life she owned a trauma cleaning business.  She mainly dealt with clients who suffered with hoarding issues.  The book goes over her life in extreme detail and features some of the cleaning jobs she's done that stuck with her.  This book is incredibly raw, open, and honest.  Sandra did not hold back on the brutal details of her life and the things she's been through and accomplished.  Sadly, she passed away in July of 2021 surrounded by family and friends.  You could not find a more brutally honest book about what life was like in Australia for a transwoman in the 70s and 80s. I highly recommend this book to those who can stomach incredibly gory and difficult details.
Laura V.'s Pick: 
Creatures by Crissy Van Meter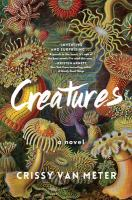 Creatures by Crissy Van Meter is a beautiful read that uses many metaphors pertaining to ocean creatures. The author creates a world so vivid, it's easy to imagine yourself in the book. As I was reading this I felt a wave of emotions for the protagonist. She is a very real person that tries to come to terms with showing love in her unique way after enduring real world hardships. It was an unforgettable and impactful read.
Julie K.'s Pick:
A Three Dog Life by Abigail Thomas
Rich spoke in mysteries.
"It is interesting to think that one could run farther and longer and perhaps find the answer."
I asked, "Where would you get to?"
"The allure of distance." was what he said in a dreamy phrase.
On a typical day in April while her husband was walking their dog, an accident happened: Rich had sustained a TBI (traumatic brain injury). Abigail and Rich met twelve years prior via a personal ad placed in the New York Review of Books and married thirteen days later. I would call them soulmates. Abigail is left to rework, rebuild and tune-into this new relationship with her husband.  As we read on we see that as a result of this trauma a veil has lifted to give us a window into the minds of Abigail and Rich. Along with the constant suffering of not-knowing, of hope and grief, a silver lining appears and the blinkable, day-to-day details in life now appear magical, singular and poetic. Not to mention there are dogs in this story – Rescue dogs, which are my personal favorite. Abigail and Rich already had one dog and in knowing the healing gifts of dogs, Abigail adds two more rescue dogs to her home, stating, "We are the peaceable kingdom on a double bed."
Told with warm, funny and engaging storytelling, Three Dog Life is a bouquet, a gift of a story that is so bittersweet that even if you think it may be too sad to read, this lovely and lovingly written book stays in your hands, eyes on page, wanting to read on. I particularly appreciated the chapter titled "How to Banish Melancholy." This book title is a play on the phrase "three dog night", originated from the Chukchi people of Siberia (Wiki reference) meaning it is so cold you need three dogs in bed with you to keep warm.
Staff Holiday Movie Reviews in Three Words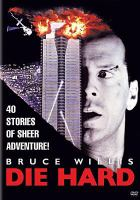 "Yippee-Ky-Yay" – Aaron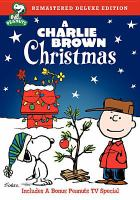 "Nostalgic family fun" – Cydney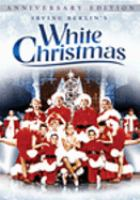 "Charming vintage musical" – Logan M.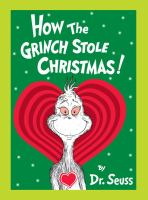 "Grouchy green guy" – Bethany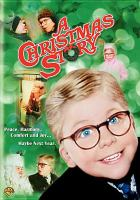 "Nostalgic, light, fun" – Ike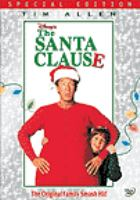 "Funny, heartwarming, hot chocolate" – Elizabeth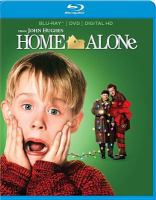 "Family, love, care" – Maria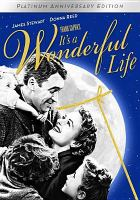 "Holidayriffic, meaningful, great" – Jackson