We're back with a monthly offering of Staff Picks! Enjoy new music, find a good read, or dive into an unfamiliar movie when you check out what our library staff recommends.  Click any picture below to be directed to the library catalog.
Hannah M.'s Pick
For the Wolf by Hannah Whitten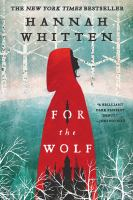 The first daughter is for the throne. The second is for the wolf. All her life, Redarys has known that as the kingdom's second daughter, her sole purpose is to be sacrificed to the Wilderwood and the Wolf. Though her sister, Neve rages against her fate although Redarys has accepted it.
For the Wolf is the first book in the Wilderwood duology. This dark fantasy novel is a slow-burn romance that is mostly fad to black, which includes themes of political turmoil and sisterhood, set inside of an old magical world rooted in folklore and binding vows. For the Wolf is an extraordinary story that you have definitely read before but is retold in such a way that you might have a surprisingly hard time putting it down.
Shanachie's Pick
Panic in Babylon by Lee "Scratch" Perry (Music album)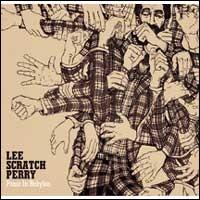 My obsession started slowly with a few songs here and there, and slowly grew to the point today where I listen to legendary Jamaican record producer and musician Lee "Scratch" Perry every day.
I couldn't tell you how I first heard the music of Lee "Scratch" Perry, other than I think one of his songs queued in my playlist while my hands were too dirty from digging in the garden last summer to skip the song. I like to have control of my music, and I don't like the "autoplay" feature that so many music streaming services default to. But I'm so thankful that I discovered "Scratch" and his 2004 masterpiece 
Panic in Babylon
. Since that fateful day, this album has become one of my favorites to listen to in the morning.
Generally speaking, I'm not a very big fan of Reggae, sure Bob Marley is an amazing talent, but I'd never explored the genre or its complexity until I discovered Scratch, who was one of the early pioneers of reggae in general and several of its most important sub-genres including Dub in particular. If you were to ask me, I would say that I like dub, particularly Scratch's flavor of dub, which is widely cited for pioneering the sampling and mixing techniques that shaped the genre itself as well as many techniques used widely in modern electronic music. Scratch with the legendary dub band The Upsetters developed many of these techniques on the 1976 album Super Ape and throughout much of the 70s at his recording studio, known as the Black Ark, where Scratch purportedly recorded and produced several thousand songs between 1973 and the late 70s, when the studio mysteriously burned to the ground.
Keith Richards once described Lee "Scratch" Perry as the Salvador Dali of music, according to a video about Scratch on the YouTube channel Great Big Story. Other times Scratch has described his music not as reggae music or dub music, but rather as heartbeat music. Regardless of how you classify Scratch, most listeners would agree that his expansive catalog of music (nearly 3,000 releases including production credits, albums, compilations, and singles) is as deep, rich, and mysterious as the enigmatic man who created it. Listeners interested in exploring this massive catalogue will be relieved to hear that the library's popular music streaming app, Hoopla, does offer a rich selection of his early and later work.
While I could easily recommend at least 8 albums that are my favorites, Panic in Babylon is the best place to start. It offers a delightful sampling of his musical style while still remaining approachable and varied in terms of musical ideas without veering too far into the worlds of experimentation and abstraction. I always recommend listening to the whole album (this probably has something to do with being raised by a vinyl obsessed hi-fi enthusiast), but if you desire to only dip a toe into the universe of Lee "Scratch" Perry, I would recommend the track "Fight to the Finish". "Fight to the Finish" is the more conventional song with an upbeat tempo that mixes reggae instrumentation with more conventional rock and electronic elements. The song highlights Scratch's knack for memorable hooks as well as intricate word play.
While I understand that Scratch might not be as special to you as he is to me, I certainly hope that you at least dip a toe.
Michele H.'s Pick
Vegan at Times by Jessica Seinfeld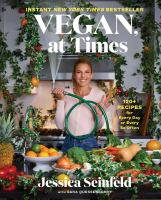 The title of this book pulled me in immediately.  As a person who craves a giant juicy hamburger one day, then enjoys eating all vegetarian the next five days, I don't often stick to a normal routine when it comes to diet.  I like to explore vegan dishes, and the idea of going "all the way" vegan has crossed my mind, but I'm not quite there.  Hence, Vegan at Times.
From how to make your own vegan salad dressings and condiments to soups, salads, snacks, and full entrees, this book has it all.  The instructions are well-written, the pictures are lovely, and it doesn't force you to read the author's lifelong story before you get to the recipe (something that tends to drive me bonkers about many recipe websites).  I made the sautéed tomato and mushroom herbed polenta and it is one of my new favorite, quick and healthy dinner options.  Check this out for some fresh cooking ideas and if you're like me and want to further explore part-time veganism.