With the holidays approaching, extensive travel and family time might be in your future.  Whether you feel like breaking away from the excitement or simply want to relax,  now is the time to treat yourself to some free new material from your local library.
Mesa County Libraries has a plethora of fantastic books, movies, and entertainment available for checkout this season.  Visit your local branch for a specific holiday favorite, or put any of the below staff picks on hold from our catalog.
Kacee's Pick
Dance Fever by Florence + the Machine (Music CD)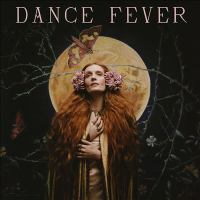 Dance Fever is Florence + the Machine's fifth studio album and retains the combination of rock and lyrical symphony sounds from previous albums. Some songs range more toward techno or disco or even acoustic percussion, but they always have the core of unique instrumentals that gave the band their rise to fame.
Florence Welch, front woman of Florence + the Machine, writes or cowrites all of the songs on her latest album Dance Fever. It's fair to say then that the album's songs speak to Welch's experience during her rise to fame. Welch has spoken previously about her difficulties with substance abuse, depression, and anxiety, which were also explored in songs such as "Sky Full of Song," "Hunger," and "South London Forever," off of her last album High as Hope. Welch dives into the same theme on some of her more mellow tracks of Dance Fever such as "The Bomb," "Back in Town," and "Morning Elvis," which impress on the listener some of the darker moments of sleeplessness, anxiety and loss of hope.
But Welch also begins to explore some of her own mythology on Dance Fever. The song "King" opens with "We argue in the kitchen about whether to have children," and goes on in the chorus to say, "I am no mother, I am no bride, I am King," possibly speaking to female celebrities often have difficult power dynamics with their partners, and how external media tends to focus on their relationships to others rather than their accomplishments or art. "Dream Girl Evil," seems to be a send up of how people tend to glorify their idols, specifically women idols, as perfect creatures, and when they fail, they're an angel falling from grace and becoming a scourge of humanity.
Not every track on Dance Fever feels doom and gloom, though — Welch has always excelled at balancing moods, lyrics, and tempos on her albums. The originally concept behind the album came 14th century affliction called "choeromania," (also a track on the album) or "dancing plague." Welch references dancing on the album even through hard times. The upbeat track "Free" starts with Welch saying, "Sometimes I wonder if I should be medicated," and comes to a bombastic climax with "For a moment when I'm dancing, I am free!" Ultimately the album left me with the feeling that though there are trials in life, if you can find the bits that bring you joy, you can make it through just about anything.
Dance Fever is available on CD format and through Hoopla, a free streaming service to enjoy with your library card.
Honor's Pick
The Collected Short Fiction of C.J. Cherryh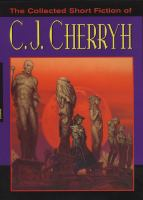 I'm a huge nerd for what I like to call "Esoteric Fiction." Fiction works that carve a dramatically small niche in whatever their focus is. C.J. Cherryh is such an embodiment of this idea, having been writing since she was 10 years old, and writing more than 80 published books in that time, she is nichely prolific. Her worlds are huge, growing, alive, and most importantly, entirely unique.
Cherryh's works are sprawling worlds, interconnected forests, and entire galaxies. She writes on a macro scale, and it is so unbelievably lovely. You are able to fall into swaths of entire worlds spanning multiple series. Which makes her collection of short stories so much more compelling. Short fiction requires succinctness, what makes Cherryh so noteworthy is her condensation of these macro worlds into short forms. She writes of love and death, humanity and immortality, deeply personal concepts that we all feel for. But wrapped into small packages, you'll be swept into worlds and names only for them to sweep away as quickly as they came to you. It's a true feat.
For every strange sci-fi fan there is an equally strange sci-fi world out there. Cherryh is that world for me. I recommend you seek out your niche as well.
Elizabeth's Pick
The Hollow Places by T. Kingfisher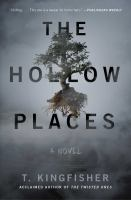 If you enjoy the stories of King, Lovecraft, Tremblay, then this off-humored, slow-burn mix up of horror and fantasy will make you pull your blankets closer around you. The Hollow Places was inspired by Algernon Blackwood's The Willows, the story that Lovecraft declared the finest supernatural tale of all time. T. Kingfisher's version is filled with sharp, clever, humor paired with an eerie, depressing atmosphere meant to unsettle you instead of frighten you.
"Does your uncle know there's a portal to Narnia in his museum?"
The Hollow Places follows a young woman and the friendly barista she just met as they explore alternate realities they found by climbing through a hole in her uncle's Glory to God Museum of Natural Wonders, Curiosities and Taxidermy in Hog Chapel, North Carolina. Filled with fog, willows and a warning that simply states, "Pray that they are hungry", these realities have the protagonists' hair standing on end and their hearts thumping while they try to control their thoughts to avoid the demise of others. Pick up this novel to enjoy a darkly humorous portal fantasy, albeit a bit of a twisted kind, just strange enough to keep you wondering what would happen in this new strange space.