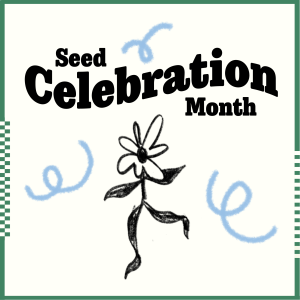 March is Seed Celebration Month at Mesa County Libraries, bringing with it an informative presentation about saving seeds, seed exchanges at most library locations, and the opening of the new Seed Library.
6 p.m. Tuesday, March 7
Central Library, 443 N. 6th St., Grand Junction
Local seed-saving master and sustainable agriculture professor Bryan Reed will discuss the types of crops that are easy to save seeds from, techniques for maintaining genetic uniformity, seed-harvesting techniques, and labeling and storing seeds. Beginners and advanced seed savers are welcome to learn and expand their knowledge. Space is limited, and registration is required via the Event Calendar at mesacountylibraries.org or by calling 970-243-4442.
Spring Seed Exchange, March 16 and 18 at various library locations
Thursday, March 16
Noon-2 p.m. Gateway Branch, 42700 Highway 141
Saturday, March 18
10 a.m.-noon Collbran Branch, 111 Main St.
10 a.m.-1 p.m. De Beque Branch, 730 Minter Ave.
10 a.m.-1 p.m. Discovery Garden, 517 Chipeta Ave. (one block north of the Central Library)
10 a.m.-1 p.m. Fruita Branch, 324 N. Coulson St.
10 a.m.-noon Orchard Mesa Branch, 230 E. Lynwood Ave.
10 a.m.-1 p.m. Palisade Branch, 119 W. Third St.
Visit a Mesa County Libraries Spring Seed Exchange and help your garden thrive! Gardeners of all ages and skill levels are welcome to take seeds, give seeds, trade seeds, and talk gardening. Please come prepared with your seeds clearly labeled and divided into individual packets. There is no charge to participate.
Opening of the Mesa County Libraries Seed Library
All day (9 a.m.-6 p.m.) Friday, March 24
Central Library, 443 N. 6th St.
Visit the new Mesa County Libraries Seed Library to browse, take, or donate seeds. The Seed Library's goal is to promote food security, encourage gardening knowledge, and create awareness around seed saving. The Seed Library will accept seed donations to help ensure a viable, well-stocked resource for future seed savers and growers. Visitors are welcome to browse during the Central Library's open hours and take as many as three seed packets per month.