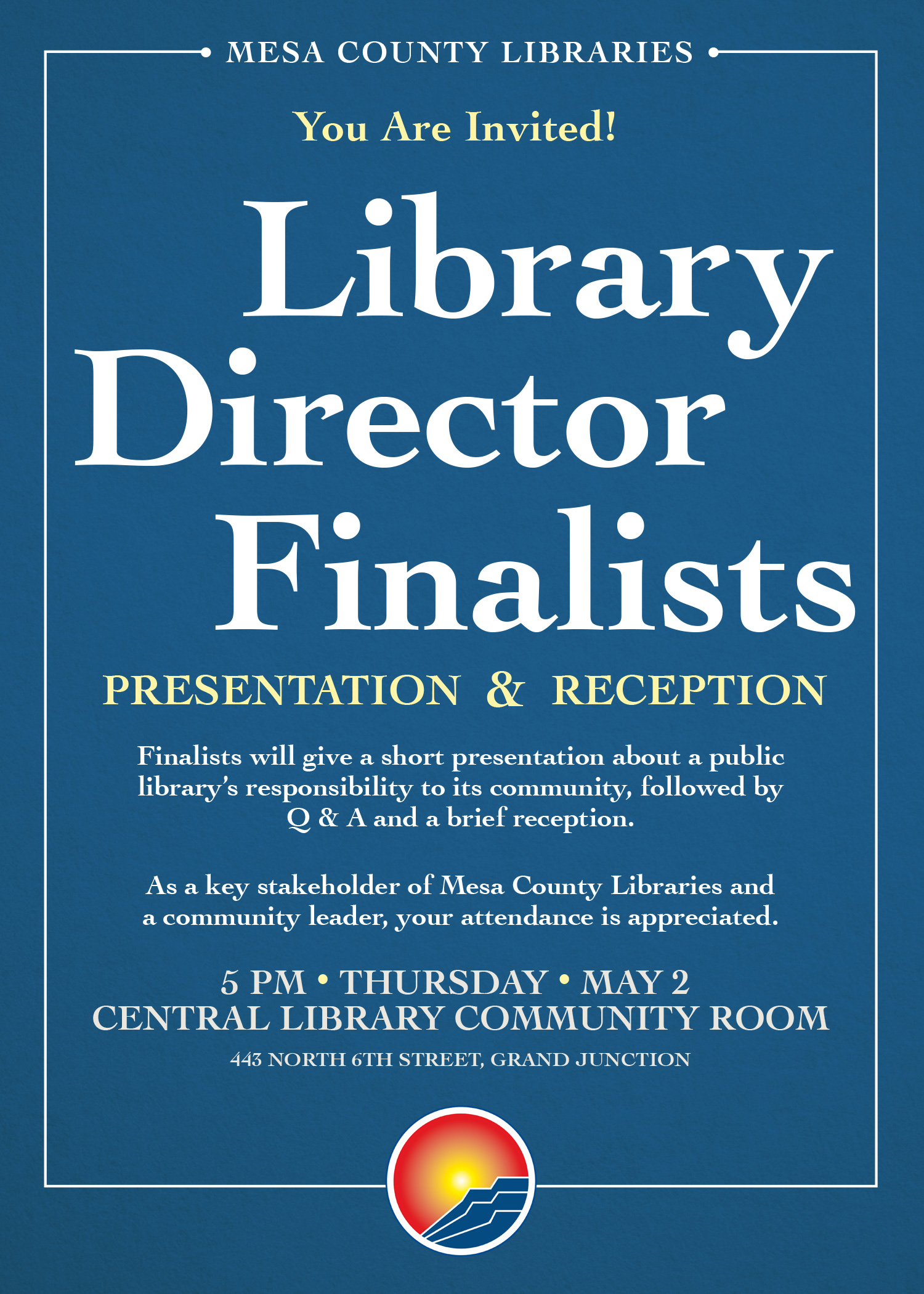 You are cordially invited to meet the four finalists for library director at Mesa County Libraries!
At 5 p.m. Thursday, May 2, in the Central Library Community Room, 443 N. 6th St., the finalists each will give a short public presentation about a public library's responsibility to its community. The presentations will be followed by a question-and-answer session and a brief reception.
As a resident of Mesa County and a member of the library community, your attendance is appreciated! Please join us!