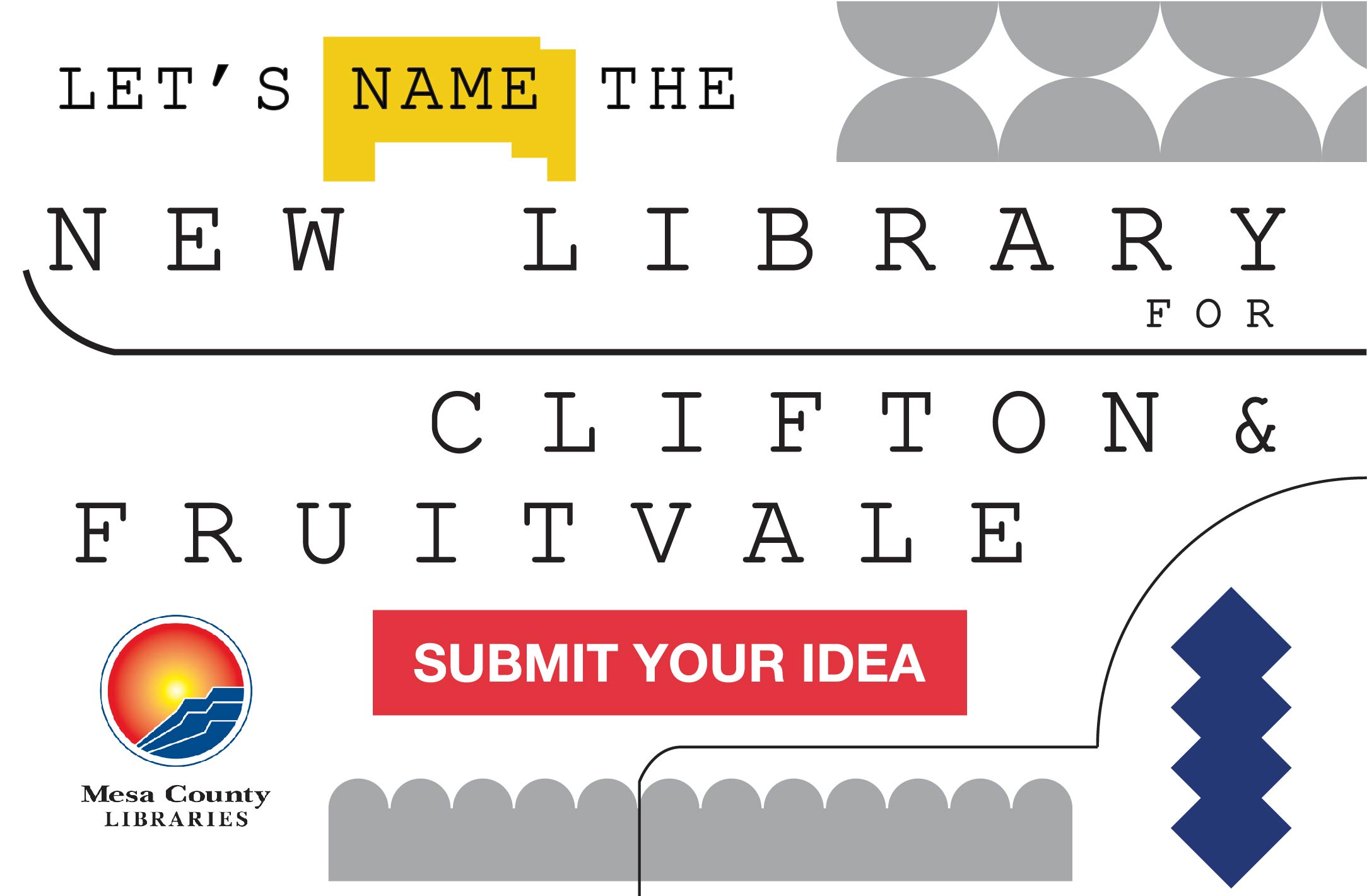 Time to get creative and help name a branch of Mesa County Libraries! Through Friday, Nov. 8, 2019, we are collecting suggestions for the name of the proposed new branch at 3180 F Road that will serve the Clifton and Fruitvale areas. If you have an idea, let us know!
From those suggestions, we will select the finalists and ask the public to vote on them Nov. 18-Dec. 1. We will announce the winning name in December!
Please observe a couple of important guidelines: Do not suggest names of people — real or not, living or dead — and don't suggest names containing inappropriate language.