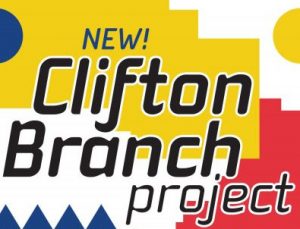 Two conceptual designs for the proposed new Clifton Branch Library are now available for public review and comment.
DESIGNS
Many of the features in the designs were based on public comments made in community meetings hosted in fall 2019 by library consultant Jamie LaRue. A summary of comments from those community meetings is available here.
The designs will be explained in two virtual community forums scheduled for 6-7 p.m. Wednesday, Dec. 2, and 2-3 p.m. Saturday, Dec. 5, on the Zoom online meeting platform. The public is invited to comment online about the plans. Feedback from the forums will be used to refine the eventual final design of the facility. To attend one of the forums, click the date above that interests you. You'll be taken to a page that contains a link to join the online forum. 
COMMENTS
Comments about the design concepts may be left at surveymonkey.com/r/CliftonBranch. Comments will be taken into account as the final design for the library is being developed.
The conceptual designs were prepared by the University Technical Assistance (UTA) program at the University of Colorado Denver. Working with the Colorado Department of Local Affairs, the UTA program provides technical design assistance for public improvement projects in rural communities. 
Mesa County Libraries plan to build a new Clifton Branch on five acres of vacant land at 3180 F Road, on the north side of F Road approximately 0.2 miles east of Mount Garfield Greenhouse and Nursery.
The new branch – tentatively planned to be approximately 20,000 square feet – would replace the current Clifton Branch, which occupies 5,400 square feet of leased space in a shopping center. A tentative timeline for the project estimates that construction will begin in March 2022.
Find more information about the Clifton Branch Project here.