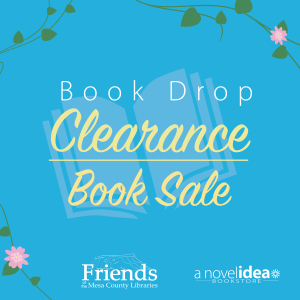 Stock up on reading material to add to your home library!
Friends of the Mesa County Libraries have a lot of books they'd love to send home with readers, so they are hosting weekly clearance book sales 9 a.m.-2 p.m. each Friday and Saturday from April 22 through May 14 at the First Congregational Church, 1425 N. 5th St. (across from Grand Junction High School). All sales are cash only.
 The sale includes books for all ages – kids, teens, and adults.
Proceeds from the sales will benefit the Clifton Branch Project, which seeks to build a new, larger Mesa County Libraries branch in Clifton.