these broken promises have cost us dearly
. The economic, environmental, and technical reasons why oil shale has not taken off as a major fossil fuel industry here are complicated — too complicated to get into here, at least — but anytime gas prices go up in the United States, you can bet that at least a few out-of-towners with dollar signs in their eyes will stop by to suggest we give oil shale another try. Thus, the cycle of boom and bust continues.
Our first big oil shale boom came in the years following World War I, spurred by federal encouragement to expand the nation's petroleum reserves. This excitement attracted the attention of some of Colorado's richest men, including Karl C. Schuyler of Colorado Springs. Schuyler was a politician and lawyer who, after an unsuccessful bid for a U.S. Senate seat in 1920, decided to finance a shale mining operation in Wheeler Gulch, about five miles north of Parachute (Known as Grand Valley at the time) along with his business partner Jimmy Doyle.
The Schuyler-Doyle Shale Company went off to a bad start. About a week before the operation was supposed to start, a labor dispute caused the mine's workers to walk out, requiring Schuyler to bring in a new crew from Salida. Schuyler cheaply set up a tramcar to lift workers up and down the steep 2,000 foot incline, intended to be a temporary solution before a permanent car could be installed. What could go wrong?
On Saturday, July 30, 1921, something went terribly wrong. At 5 p.m., after completing their first day on the job, twelve workers boarded the tram to descend the mountain. As it started down the slope, the cable fastening gave way, snapping the cable from its post and launching the men down the sharp 70% incline, scattering men and machinery as it flew. The car reportedly reached a speed of 100 miles per hour before it jumped the track and smashed to pieces at the base of the slope.
Local volunteers spent the next day counting the dead and retrieving survivors, a sad task made more difficult by a storm that rolled through overnight. Initial reports stating that six men were killed in the incident were corrected when search crews discovered the grisly remains of an additional worker, apparently severed completely at the waist by the whipping cable after he chose to walk down the slope, rather than board the faulty tram. (The Daily Sentinel, August 2, 1921)
Verifying the identities of the victims proved difficult, in large part due to the poor condition of their remains, the fact that they had no local connections, and the lack of consistency and rigor in newspaper accounts.  The best source, while still flawed, comes from the Colorado Mine Accident Index, courtesy of the Colorado School of Mines, which records the list of names that the Schuyler-Doyle Shale Company was required to turn over after the incident. We have tried to include as much information as is known about each victim.
The list of victims includes:
James E. Botts, De Beque, CO. He was survived by his wife and two children.
C. E. Engel, possibly Elmer C. Engel, unknown address
Lewis Fallice, also reported as Luigi Fellico and Louis Felice, age 22, Salida, CO.
George Hines, accurately spelled as George Heins, age 30, Glenwood Springs, CO. Heins had a family he was supporting in Germany and was buried in Rosebud Cemetery in Glenwood.
A. J. Lowe, Denver, CO. Buried in Rose Hill Cemetery in Rifle, CO.
Mark Reba, also reported as Mark Reber, age 34, Salida, CO. He was survived by a sister in Salida, Mrs. George Blatnick.
Frank Wolter, buried as Frank Walter in Rose Hill Cemetery in Rifle, CO. Age 17 or 18, unknown address.
Survivors were taken to St. Mary's Hospital in Grand Junction, and included Nick Vasso (Glenwood Springs), Ray G. Lucas (Fairbury, NE), and James C. Ryan (unknown address), each of whom suffered from serious lacerations, broken bones, and internal injuries. Miraculously, three workers, including an unidentified 17-year-old, survived with only minimal scrapes and bruises. (The Daily Sentinel, August 1, 1928)
A jury impaneled by the Garfield County Coroner, Dr. L.G. Clark of Glenwood Springs, determined that the cause of the accident was faulty construction of the tram. Schuyler and Doyle abandoned the operation but apparently faced no charges. Schuyler returned to his law practice and continued to be involved in Colorado politics, while Doyle attended to his other mining interests.
If nothing else, fate is full of fascinating coincidences. In 1932, Schuyler achieved his dream of becoming a U.S. Senator — a position he held for all of ninety days before he lost the special election, earning him the distinct honor of having one of the shortest Senate terms in U.S. history. In a bizarre repeat of the previous decade's Senate loss followed by tragedy involving a runaway car, Schuyler visited New York City after losing his seat and, as fate would have it, proceeded to get hit by a runaway car. Two weeks later, Schuyler succumbed to his injuries.
As for the first oil shale boom, local shale companies suffered from the negative publicity from the incident in Wheeler Gulch, but the real death knell came with the discovery of cheap, fabulously rich deposits of crude oil in Texas later that decade. Oil shale simply couldn't compete, and by the time the Great Depression rolled in, it had truly gone bust before it had really even got started. Local landholders and prospectors would have to bide their time, waiting for the next boom.
For more information on the local history of oil shale, I encourage you to check out Andrew Gulliford's incredible Boomtown Blues: Colorado Oil Shale 1885-1985, and Armand de Beque's lecture on the subject available through the Mesa County Oral History Project.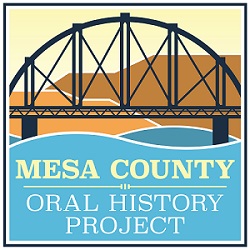 Images courtesy of the Museums of Western Colorado.

Here on the Western Slope, we have a long and troubled history with oil shale. Despite its tremendous abundance, the oil shale industry has never really lived up to its many promises to transform Western Colorado into a domestic energy juggernaut, and in the past