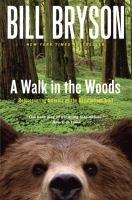 We just celebrated the 50th Anniversary of the Wilderness Act and here at the Mesa County Libraries, we had a lovely display of John Fielder's framed photographs on our walls. With all the interest, I wanted to share a list of wonderful Wild Reads that someone graciously shared with me. This was compiled by Southpark, CO Broadband Leader, Misi Ballard.
An Unspoken Hunger; Stories from the Field, Terry Tempest Williams (1994)
Becoming Animal: An Earthly Cosmology, David Abrams (2011)
Desert Solitaire, Edward Abbey (1968)
Learning to Talk Bear: So Bears Can Listen, Roland Creek (1997)
Nature, Ralph Waldo Emerson (1903)
Our National Parks, John Muir (1901)
The Practice of the Wild, Gary Snyder (2010)
The Solace of Open Spaces, Gretel Erlich (1986)
Trespass: Living at the Edge of the Promised Land, Amy Irvine (2008)
Walk in the Woods: Rediscovering America on the Appalachian Trail, Bill Bryson (1998)
For a complete listing, check out: greatoldbroads.org/wildreads.