Sure, the right now is really cool, here in 2017. Awesome, in fact.  But sometimes, I like to go back a hundred years and see what I missed. Lots of stuff happened in 1917, and here's a sample:
January 28 – The United States ended its search for that bad boy, Pancho Villa.
April 6 – The United States declared war on Germany. Conscription started in June.
August 2 – The Green Corn Rebellion , an uprising by farmers opposing the draft, took place in rural Oklahoma.
November 14 – The Night of Terror, in which workhouse guards roughed up some suffragists.
Wait. Did anything good happen in 1917? Well, these nice people were born:
And here in town, the good times were rolling, too: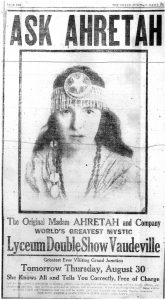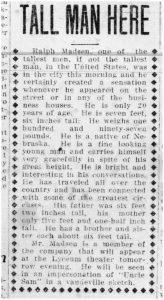 The above images were lifted from some 1917 Daily Sentinel microfilm, available for browsing in the lower level of the Central library.