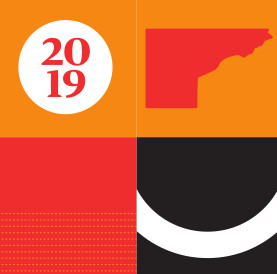 Mesa County Libraries' 2019 Annual Report is now available here, and it's filled with great news about your local library!
Among the highlights:
The number of library cardholders increased 5% to more than 82,000, which tells us that we are offering materials, services, and programs that Mesa County residents find to be useful and enjoyable.
Our patrons love the convenience of eBooks and eAudiobooks. Digital checkouts increased 16% from the year before, continuing an ongoing trend.
The Literacy Center, where patrons can learn languages, study for the GED exam, and earn a high-school diploma through Career Online High School, saw a whopping 121% increase in student hours!
"Dog Man" stories are incredibly popular with our young readers, placing three titles in the Top 5 Kids Fiction books checked out during 2019. The Annual Report also lists the Top 5 titles in teen and adult fiction.
In addition, the library took major strides in 2019 by deciding to eliminate overdue fines and beginning the planning process for a new Clifton Branch Library.
We at Mesa County Libraries are proud of our 2019 accomplishments, which we could not have achieved without valuable input and cooperation from you, our patrons. Thank you for your use and support of your local library. We intend to keep going strong in 2020.