The library stacks are full of amazing titles you have yet to discover.  For some enticing reads, check out the following August recommendations from our staff here at Mesa County Libraries.  (Click on any of the book covers to be directed to our catalog.)
Allie's Pick:
The Final Girl Support Group by Grady Hendrix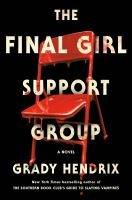 Grady Hendrix is by far my favorite modern day horror author. He blends humor with great scares and gives us characters that are flawed, but very human and ultimately very likable. The main character in The Final Girl Support Group is a woman named Lynnette who survived a murderous rampage one Christmas back in the 1980s and now attends a support group filled with similar women who are still trying to cope with their own traumas. When someone starts picking off the final girls, Lynnette must figure out who the killer is before they finish off every final girl from the group.
This book was fun, genuinely scary and gives us interesting commentary on the obsession with true crime. The book also makes references to classic horror films that cinephiles will rejoice over. The Final Girls Support Group is for anyone who's ready for spooky season and loves a good scare. Also check out any of Grady Hendrix's other works; they are all fantastic.
Shanachie's Pick:
Bluebeard by Kurt Vonnegut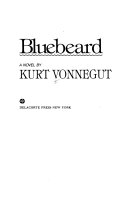 Recently while on a camping trip, I had the good fortune of packing Bluebeard by Kurt Vonnegut to keep me company by the fireside. I originally read this book around 13 years ago, but like many books, this one is worth revisiting.
Bluebeard is a fictional memoir of Rabo Karabekian, a less-than-successful abstract expressionist painter, who during World War II painted camouflage for the army. He writes the memoir as a well-to-do widower living on a sprawling beachfront estate with a secret tucked away in a disused potato barn on the property. In addition to Rabo's musings on his life, the book also follows the attempts of his houseguest, Circe Berman, to discover the secret that he is hiding in the potato barn. Anyone familiar with Kurt Vonnegut's other work will appreciate this lesser-known gem.
Rose Marie's Pick: 
The Lovely War by Julie Berry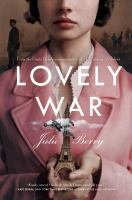 In a market saturated with great WWII novels, I found this teen historical fiction novel about WWI very refreshing. Not only is it a WWI novel, but it centers around four people from different parts of the world, two love stories, and trope that exemplifies why love and war seem to go so well together. The best part? Who better to narrate this story than the goddess of lover herself, Aphrodite?
Jessica B.'s Pick:
Escape from Mr. Lemoncello's Library by Chris Grabenstein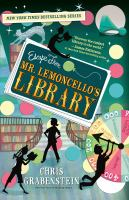 This is a great book whether you read it as a physical book or listen to it on the Libby app like I did.
The library in a small town was built by a game maker who wanted to instill in kids a love of learning. He challenges the local readers to an escape game of wits in the building for one night. It's a fun and engaging beginning of a series.