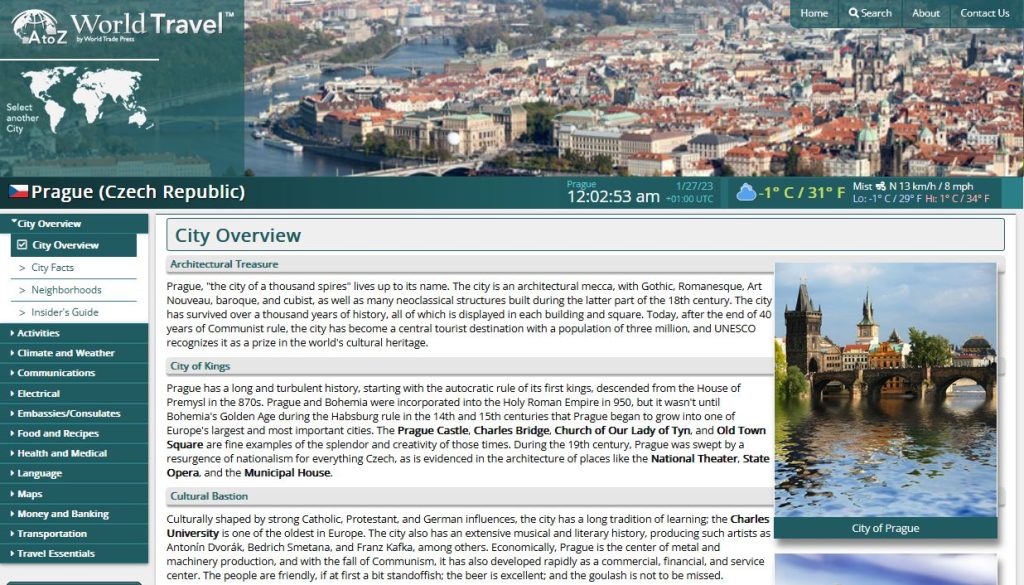 One of the best things about traveling is getting to experience all of the culture and food that you might not otherwise try. Mesa County Libraries now have two new free eResources to help you plan your next trip – or your next meal! With AtoZ World Travel and AtoZ World Food, the world is at your fingertips.
AtoZ World Travel includes information on hundreds of World Cities, from New Orleans to New Delhi, Osaka to Oslo, and Cancun to Canberra. Accessing all of the travel information you need, including weather forecasts, attractions, maps, security, transportation, and so much more is as simple as throwing a dart at a map. You can even learn about the voltage and electrical plugs used in that area so you never have to go without a charged phone. What's more, AtoZ World Travel makes sure that you have everything you need to know to travel safely, including any important travel warnings, what to do in an emergency, safety tips, and where to locate the nearest embassy – all kept up to date and regularly updated. Oh, and of course, there is also plenty of information about each city's history, culture, and cuisine, so you don't miss out on anything.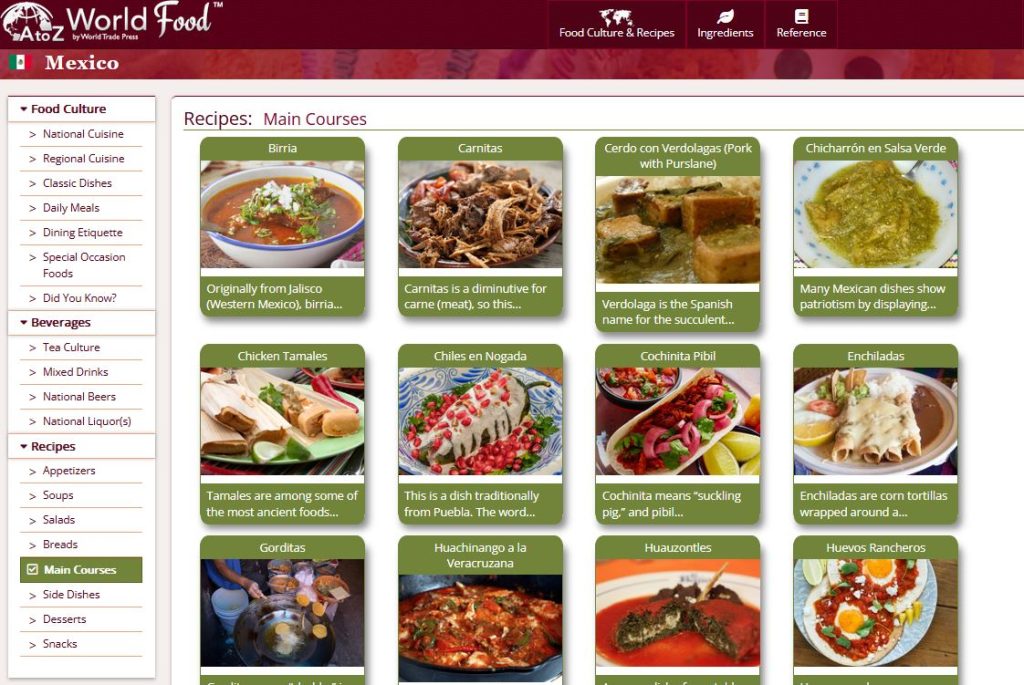 Try something new abroad or take your vacation home with AtoZ World Food, a catalogue of recipes and food culture from around the world. Every recipe is organized by country, and includes national cuisine, regional cuisine, special occasion foods, and trivia about that country's food culture. It also includes national beverages, including beer, liquor, and mixed drinks. The best part is that you won't need to scroll through paragraphs of text and ads to get to the actual recipe or list of ingredients, it's all laid out right there for you. Have certain dietary needs? AtoZ World Food will let you know if a dish is vegan, vegetarian, gluten free, dairy free, kosher, or halal, so there's no need to worry!
Experience the world with 202 world city travel guides and over 7,000 world recipes! Mesa County Libraries patrons can access these eResources for free with their library cards by clicking AtoZ World Travel, AtoZ World Food, or by locating them on our eResources A-Z page. If you need a library card, you can register for one online here or stop by one of our Mesa County Libraries locations. If you'd like to study up on vocab before you travel, be sure to check out our eResource Spotlight for Mango Languages.
Got any new travel ideas? Tried out any new recipes? Let us know in the comments!