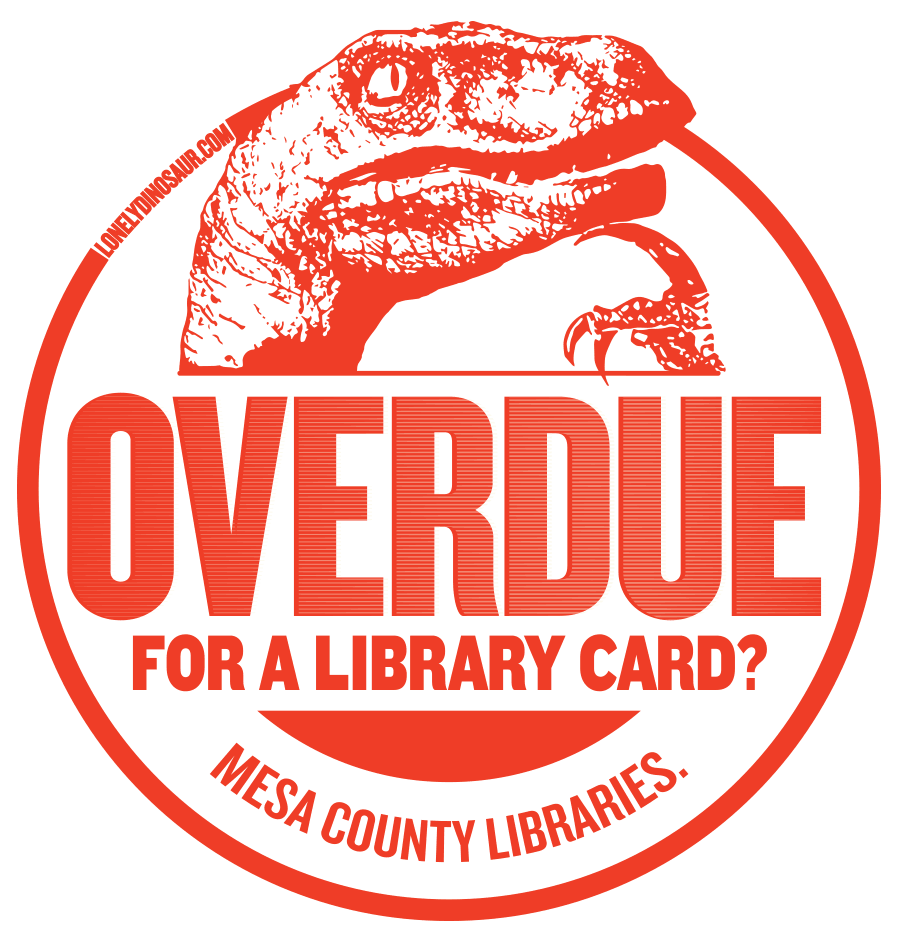 Are you or someone you know Overdue for a Library Card? If so, now is the time for you to head over to your nearest Mesa County Libraries location and get a library card (at no charge!). You also can apply online, so it's easy to do from the computer or other device you're reading right now.
A library card opens a world of information, enlightenment, and entertainment. With your card, you have access not only to the 275,000 books, audiobooks, DVDs, CDs, and other materials in Mesa County Libraries' collection, but you can borrow from any of our affiliated libraries in the Marmot and Prospector networks. All told, more than a million items are at your disposal – all with a library card.
Mesa County Libraries firmly believe that an informed community is a strong community and that everyone should have access to information. That's why we've launched the "Overdue for a Library Card?" campaign; our aim is to sign up as many Mesa County residents as possible for library cards.
A key part of the campaign is a bumper sticker featuring our friend, the Philosoraptor, thoughtfully envisioning all of the wisdom available to him with only a library card. We invite you to stop by any Mesa County Libraries location to pick up your own sticker, or you can find them at various businesses throughout the county. We hope you'll take a sticker and proudly display your support of Mesa County Libraries. And if you don't have a library card, we can set you up. Just ask.
(Philosoraptor by LonelyDinosaur.com is licensed under CC BY-NC-SA 3.0)