Apparently, readers need a lot of help in the summer. Everyone and their dog publishes  "beach-reads lists" ; I ask you: who's got a beach around here? How about "books to read when people insist you go with them when they fish"? "Books to read instead of going to the gym like you're supposed to, because, you know, you are paying those dues every month"? "What to read while avoiding housework"? But that's just me. Here are some notable recommendations from some super-classy sources: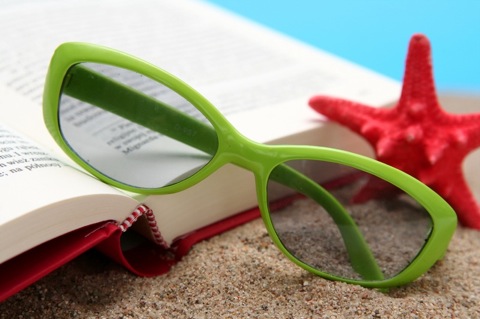 Summer reading guide: The 136 books you'll want to read from the L.A. Times
Book Riot's Recommended Summer Reading: an alternative list
Not to mention some great non-summer-specific lists :
11 True Stories of Lady Adventurers, from Book Riot
RAWR: 5 Awesome Books Featuring Dinosaurs
Happy reading to all!
photo credit:http://www.lbisd.schoolfusion.us/modules/cms/pages.phtml?pageid=235026