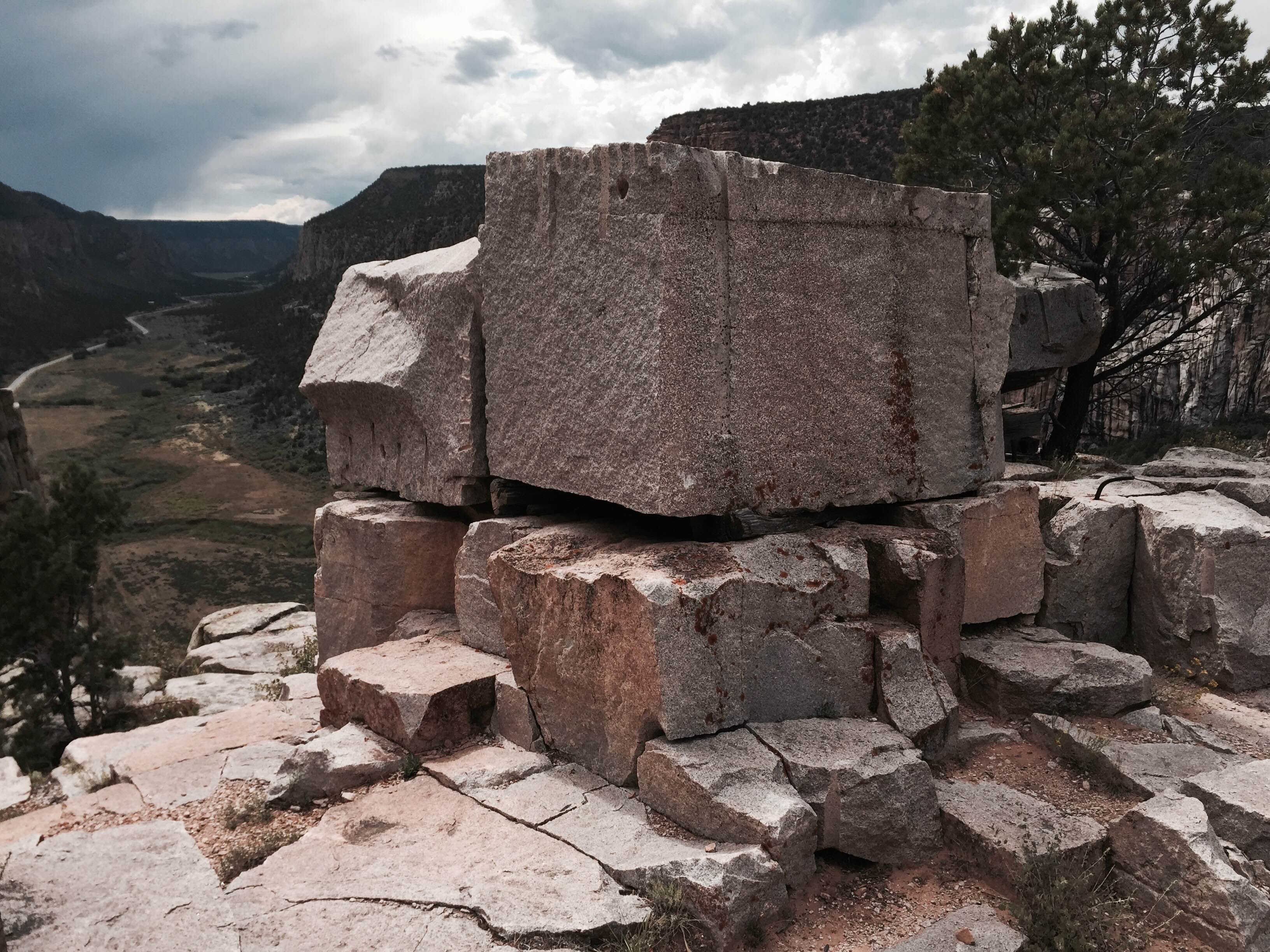 The Gateway area is home to a variety of historical and archaeological sites. If you travel through the region you'll probably notice a variety of structures related to mining, ranching, and homesteading.
Divide Road will take you up above Unaweep Canyon and through the Uncompahgre National Forest. If you look off to the side of Divide Road at just the right time you may see the remains of a granite quarry. It is known as the Taylor Granite Quarry and it dates back to the late 1920's. The quarry was in operation for a only a handful of years because of the particular location and dwindling demand.
In 2016 the quarry almost seems untouched. Several huge blocks of stone remain as they were when the operation ended. Parts of the structure which lowered the stone hundreds of feet to the bottom of the valley can still be found high on the edge of the cliffs. The linear cuts into the solid rock are a reminder of bustling activity that once took place at the quarry.