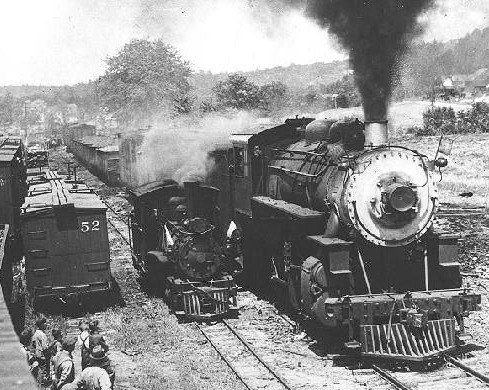 In the late 1890's and early 1900's mining was an important part of the economy of the western United States. Several coal mines operated in the Grand Valley and western Colorado's role in the mining industry was just beginning to emerge. During this time in Eastern Utah a rare mineral called Gilsonite was being mined.
What was needed was a route to transport the mined Gilsonite from Utah to the Denver & Rio Grande Railroad. The Uintah Railway was built to serve that purpose.
The Uintah Railway began operating in 1903 and it's route was approximately 65 miles between Mack, Colorado and Watson, Utah. The railroad passed several mining and railroad communities with colorful names such as Dragon, Rainbow, Carbonera, and Atchee. These communities are long abandoned and any remains are becoming more faint as time goes by.
The ruins of Atchee can be found today if you drive north over Baxter Pass.