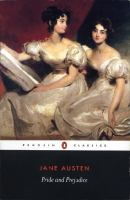 We don't often talk about spin-offs in book form, but there is one novel that has a surprising number of published sequels or retellings or just plain knock-offs.  At Mesa County Library, we have at least 25 different titles that are based on Pride and Prejudice by Jane Austen.   Some are sequels that tell a story about what happens after Austen's book ends.  Some focus on one of the minor characters in the original novel.  Some tell the Pride and Prejudice story in a different form or setting.   These are just a few of my favorites:
Lizzy Bennet's Diary by Marcia Williams is a delightful retelling of the Austen story for juvenile readers.  In addition to diary entries in Elizabeth Bennet's voice, it uses bits of ephemera (invitations, postcards, telegrams) to enhance the feeling of looking at somebody's diary.
Eligible by Curtis Sittenfeld is a thoroughly contemporary version of Pride and Prejudice.  Set in Cincinnati, Ohio, it is a fun read that juxtaposes modern elements (Crossfit gyms and dot-com millionaires) with a familiar plot.  It's done cleverly – it took me several chapters to match up Eligible characters with their Austen counterparts.
The final knock-off is a great graphic novel version titled Pride & Prejudice.  If you've never looked at graphic novels, this is a good one to try out.  It is a faithful version of the Jane Austen novel reworked by Nancy Butler with dialogue boxes and illustration.  And, if you know somebody who has been assigned to read the novel but can't get through it, this version is a worthwhile substitute.