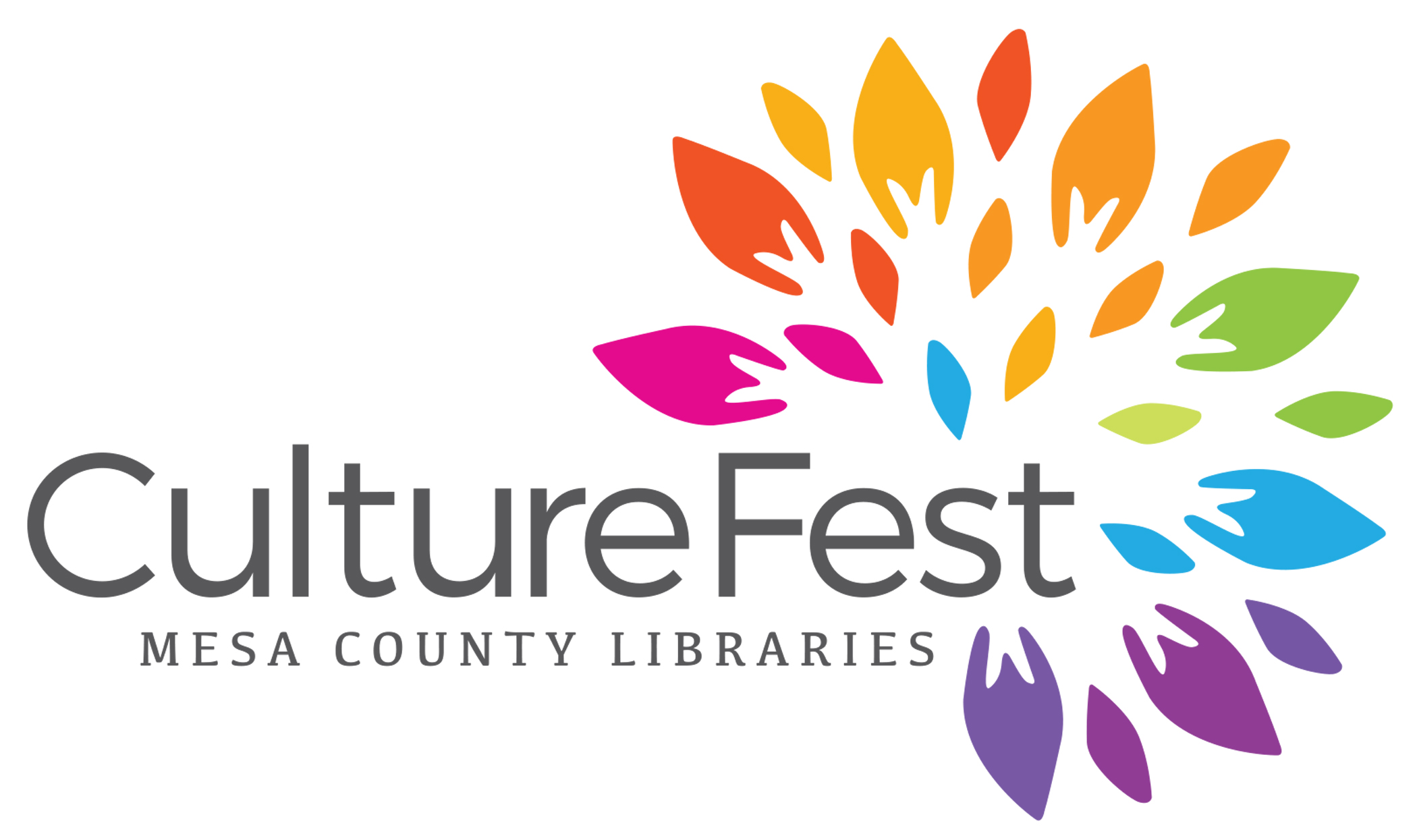 Mesa County Libraries Culture Fest, a popular annual celebration of art and cultural diversity in the local community, happens Friday and Saturday, Nov. 4 and 5, at the Central Library, Fifth Street and Grand Avenue in Grand Junction.
CULTURE FEST ART SHOW AND RECEPTION
A reception honoring participants and winners in this year's Culture Fest Art Show is set from 6-8 p.m. Friday, Nov. 4, at the Central Library. Light refreshments will be available. The art show will be on display in the Central Library's gallery corridor from Oct. 25 through Jan. 3.
CULTURE FEST MAIN CELEBRATION
The main Culture Fest celebration is scheduled from 11 a.m. to 3 p.m. Saturday, Nov. 5, at the Central Library. Nations and cultures from almost every continent will be represented at Culture Fest, and all are eager to share their customs and to answer questions. Many participants also serve samples of traditional foods from their native lands.
Among the places expected to be represented this year are Mexico, El Salvador, Colombia, Japan, Norway, Italy, Germany, Ukraine, Russia, Nepal, Philippines, Tanzania, and Antarctica.
A variety of cultural entertainment will serve as a centerpiece for Culture Fest. Here is the lineup for Saturday, Nov. 5, in the Central Library Community Room:
11:05 a.m. – Sultan's Pride – Sultan's Pride Middle Eastern Dancers have been sharing the culture of the Middle East through music and dance since 1983. Their performances include folkloric, classical, and modern interpretations from some of the 22 cultures of that region.
11:55 a.m. – Dance Moab – Dance Moab will perform salsa dances.
1:35 p.m. – Nine Province Kung Fu – Nine Province Kung Fu will perform a Lion Dance and will provide an explanation of the history and meaning of the dance. The lion interacts with the audience, making everyone a participant in this memorable event.
2:20 p.m. – La Danza Azteca — The Aztec Dance, "Danza Azteca" in Spanish, is one of the most basic manifestations of the artistic and cultural spirit of the native people of Mexico. It is a mixture of thousands of years of history of both the agrarian and militaristic ethnic groups of the area, and the integration of the Spanish conquest of the Aztec Empire.
EVENTS FOR CHILDREN AND TEENS
In addition, Culture Fest will feature events for children and teens. A Teen Art Reception with Super Rad Art Jam, a local organization that promotes art among young people, is set for 6-8 p.m. Thursday, Nov. 3, in the Teen Area of the Central Library. The reception opens a display of art in the Teen Area.
Children and their families won't want to miss "Princess Fearless: Fiercely Flavored Family Folk Music," an interactive performance by musician Mindy Dillard, that happens from 3-5 p.m. Friday, Nov. 4, in the Children's Area of the Central Library. Arrive at 3 p.m. to make shaker instruments to play during the musical performance that begins at 4 p.m. If you'd like, bring your family dressed in the style of your native culture.
Culture Fest is family-friendly and is open to the public at no charge. Please join us!
Culture Fest 2016 sponsors include Mesa County Libraries, the Hispanic Affairs Project, Housing Resources of Western Colorado, the World Affairs Council, the District 51 Migrant Education Program, Friends of the Mesa County Libraries, and the Reed Family Charitable Fund.
---
This post was updated Oct. 27, 2016, to reflect a change in the entertainment schedule.