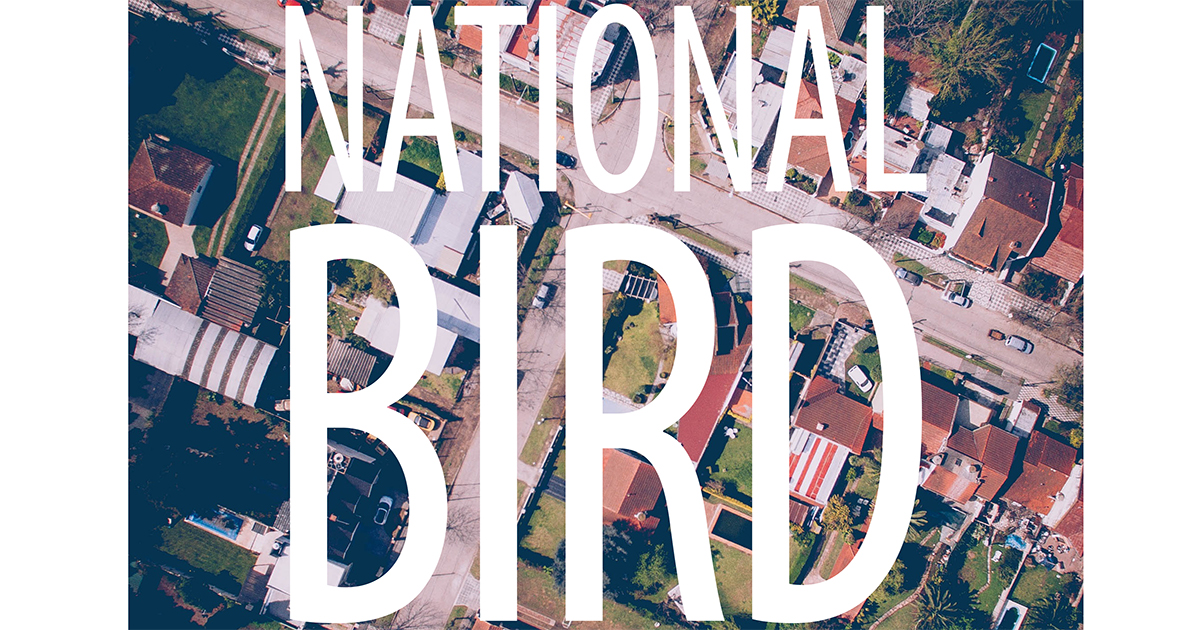 "National Bird," a documentary about the controversial U.S. drone war, is the next film in the Indie Lens Pop-Up Film Series at the Mesa County Libraries Central Library in Grand Junction.
The screening opens with a reception at 6 p.m. Wednesday, April 26, followed by the film in the Central Library Community Room, 443 N. 6th St. A panel discussion will follow. The film is open to the public at no charge, and seating is limited.
See a film trailer and learn more about "National Bird" here.
This documentary, which the New York Times called an "elegantly unsettling film," follows the dramatic journey of three whistleblowers determined to break the silence around the secret U.S. drone war. Exploring the complexities of drone warfare from a human perspective, the film gives rare insight into the American military drone program through the eyes of veterans and survivors.
At the center of the film are three U.S. military veterans — Heather, Daniel, and Lisa. Plagued by guilt over participating in the killing of faceless people in foreign countries, each decides to speak out publicly, regardless of the consequences. Their stories take dramatic turns, leading one of them to Afghanistan, where she learns about a tragic incident involving drone warfare. But her journey also gives hope for peace and redemption.
"National Bird" explores the difficult circumstances faced by military personnel involved with combat drones and how the use of drones has transformed modern warfare. The need for operators and intelligence analysts is increasing, yet their experiences and perspectives have been largely neglected because of their distance from the battlefield. While it may be true that these veterans don't sustain battlefield injuries, their psychological wounds can be substantial.
The Indie Lens Pop-Up Film Series is cosponsored by Mesa County Libraries, Rocky Mountain PBS, and Talon Wine Brands.