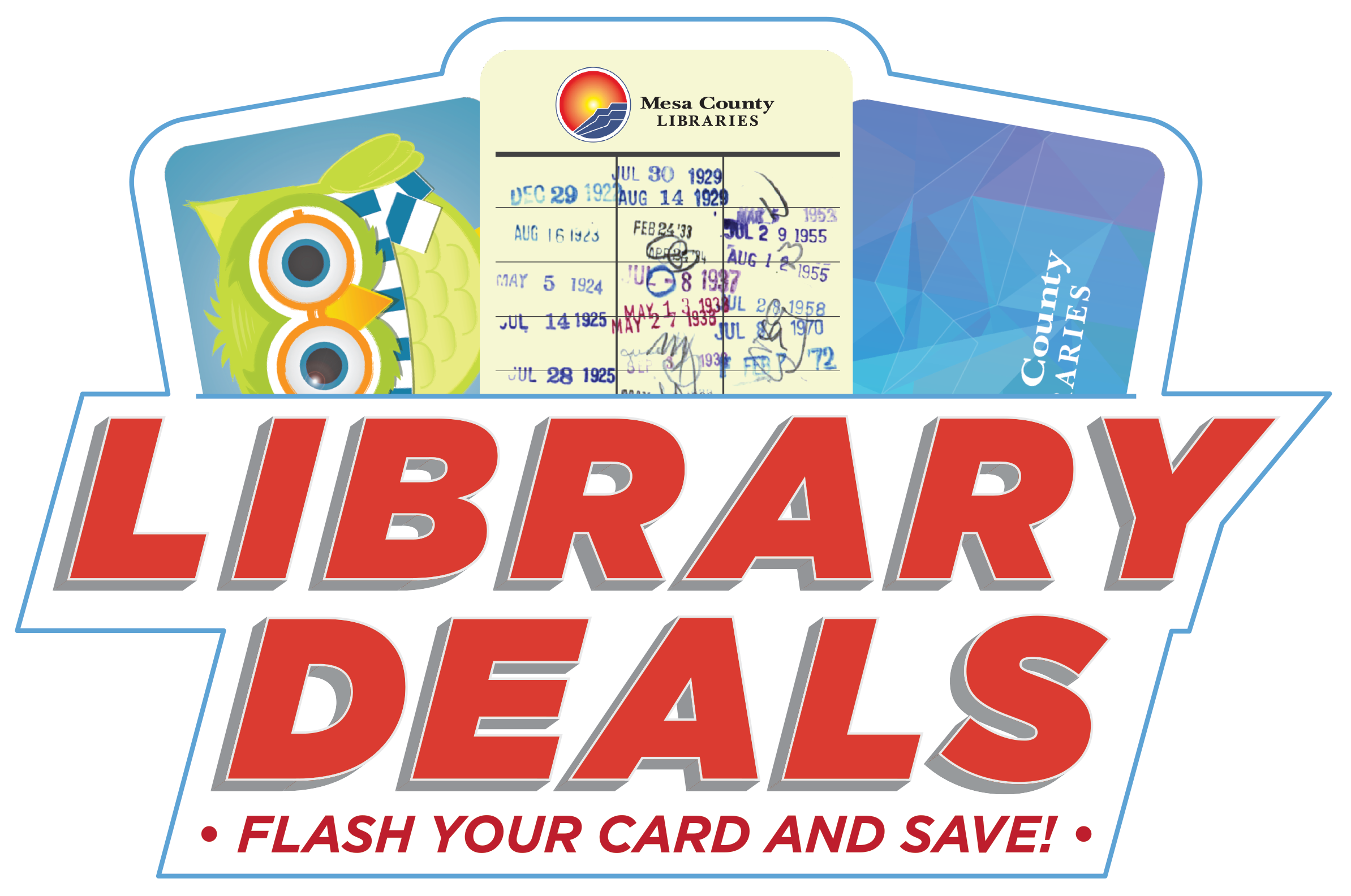 In honor of National Library Card Signup Month, Mesa County Libraries have partnered with local businesses to launch "Library Deals," a promotional partnership with local businesses to offer discounts on goods and services during September and October.
For library cardholders, participating in Library Deals is easy: Just show your Mesa County Libraries card at participating businesses and save!
For businesses, Library Deals gives them a special relationship with approximately 75,000 Mesa County residents who have library cards. Participating businesses decide what deals they want to offer, and they pay the library nothing to participate.
A current list of businesses and the deals they offer is available at mesacountylibraries.org/librarydeals. Or look for the Library Deals decal on display at participating businesses. Businesses can apply to participate any time by filling out an online application at the Library Deals web page.
Local residents who don't have a library card can apply at any Mesa County Libraries location or online. There's no charge for a new library card.