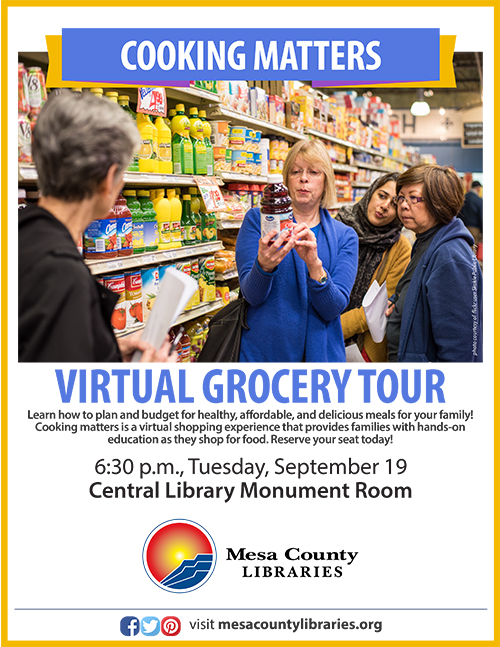 Want to learn how to save money on groceries while buying healthy foods? Attend "Cooking Matters: A Virtual Grocery Store Tour," a presentation set for 6:30 p.m. Tuesday, Sept. 19, 2017, at the Mesa County Libraries Central Library, 443 N. 6th St. in Grand Junction.
This guided virtual grocery store tour will show you how to buy fruits and vegetables, find bargains, read food labels, and eat healthy on a budget. Cooking Matters has a 20-year history of helping low-income families develop and maintain healthier eating habits.
The presentation is open to adults at no charge.
Space is limited, and advance registration is required for the program. To register, call 970-243-4442 or visit the Mesa County Libraries online Events Calendar.