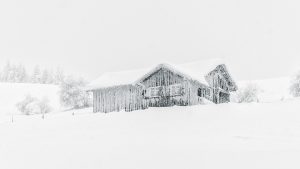 The weather outside is definitely not frightful, and for that, I feel very aggrieved. To help me deal with my weather-related disgruntlement, I have found some pleasingly frigid novels. Each is set in a miserably wintry clime and will suit anyone seeking vicarious coldness. Turn the heat way down at home and pile on the afghans for these cold weather novels:
Smilla's Sense of Snow by Peter Høeg – When a young boy falls from an icy rooftop in Copenhagen, his friend, Smilla, who is part of Denmark's Eskimo/Greenlander population, knows it was no accident.
The Abominable by Dan Simmons – Set in 1924, atop Mt. Everest, three climbers are beset by something or someone supernatural.
The Tenderness of Wolves by Stef Penney – A teenage boy disappears after a trapper is found murdered in his remote Ontario cabin, and the boy's mother journeys over the frozen landscape to find him and the killer.
A Cold Day In Paradise by Steve Hamilton – When a former Detroit cop moves to the bleak and wintry town of Paradise, in Michigan's Upper Peninsula, he is drawn into a local murder.
Lamentation by Joe Clifford – In a bitterly cold New Hampshire small town, Jay Porter looks for his junkie older brother, who has been accused of murder.