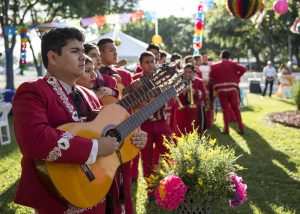 We celebrate moms on Mother's Day; we celebrate dads on Father's Day; and we even celebrate doughnuts on National Donut Day (yum!). But, how about children?
Various Latin American countries, in fact, do celebrate such a day: el Día de los Niños or Children's Day. Author Pat Mora learned about this celebration in Mexico, and in an effort to promote early literacy across all cultures, she and various organizations in conjunction with the Association for Library Services to Children (ALSC) started a national DÍA celebration in America. Not only do libraries across the country host Día de los Niños events with performers and activities, but they also have a free book giveaway for all children. In other words, Children's Day celebrates children and books.
We invite everyone to celebrate Día de los Niños with us on Saturday, April 28th in the Children's area at the Central Library. Each child who attends will receive a free book. We will also have a Spanish puppet show, crafts, games, piñata, and a special performance by Mariachi San Jose.
For more information about Día de los Niños / Día de los Libros, visit:
http://www.patmora.com/whats-dia/
---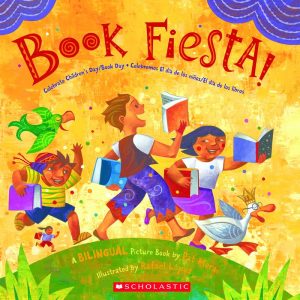 Celebramos el Día de las Madres; celebramos el Día de los Padres; e incluso celebramos a las donas en el Día Nacional de la Dona (¡mmm!). Pero, ¿qué hay de los niños?

Varios países latinoamericanos, de hecho, celebran: el Día de los Niños. La autora Pat Mora se enteró de esta celebración en México y en un esfuerzo por promover la alfabetización temprana en todas las culturas, ella y varias organizaciones junto con Association for Library Services to Children (ALSC) iniciaron una celebración nacional de DÍA en Estados Unidos. Varias bibliotecas en el país no solo organizan eventos de Día de los Niños con artistas y actividades, sino que también ofrecen libros gratuitos para todos los niños. En otras palabras, el Día de los Niños celebra a los niños y los libros.
Invitamos a todos para celebrar el Día de los Niños con nosotros el sábado 28 de abril en el área de niños en la Biblioteca Central. Cada niño que asista recibirá un libro gratis. También tendremos un espectáculo de marionetas, artesanías, juegos, piñata y una presentación especial de Mariachi San Jose.

Para obtener más información sobre el Día de los Niños / Dia de los Libros, visita: