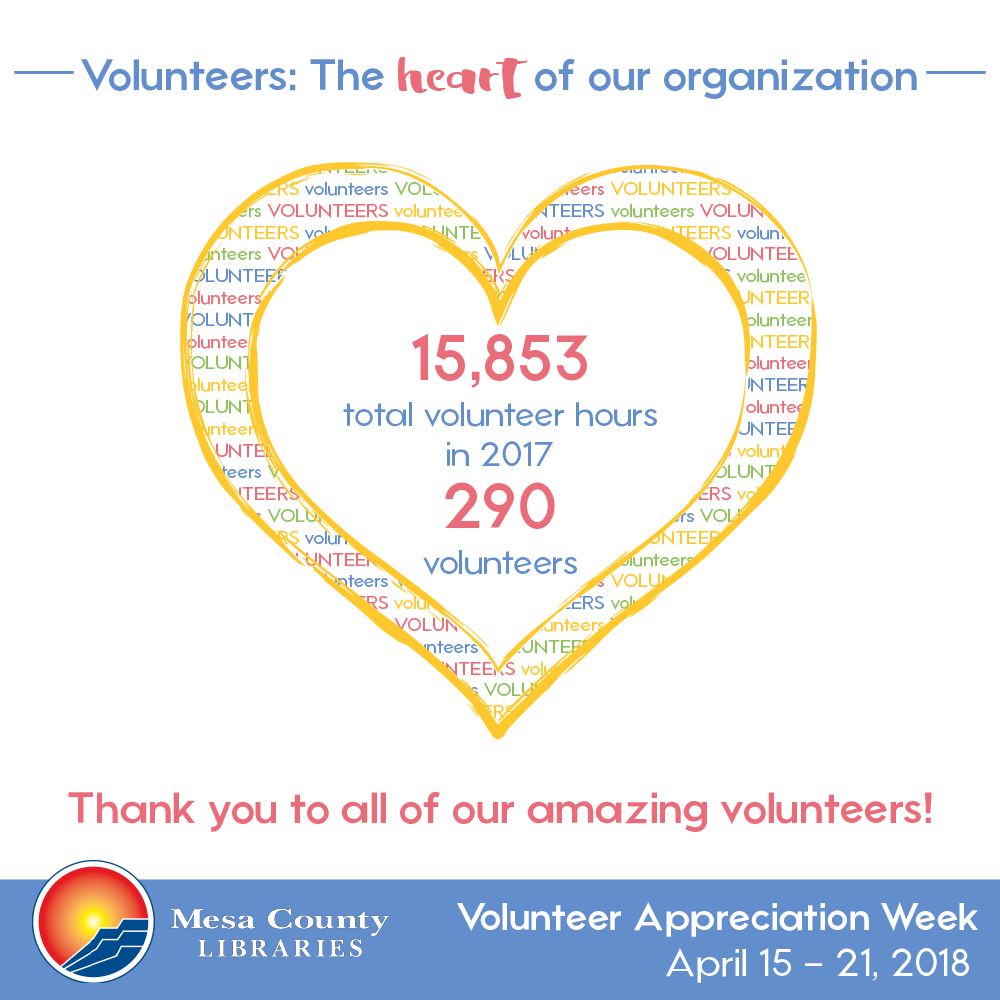 Thank a library volunteer this week!
It's Volunteer Appreciation Week, and it's time to recognize how crucial volunteers are to the services that Mesa County Libraries provide.
How crucial are they?
The work that volunteers do helps the library circulate materials efficiently. In other words, when a patron returns a book or DVD to the library, volunteers help make sure it gets back on the shelf quickly so that you or someone else can check it out.
Volunteers help make sure all of our library locations are pleasant, organized, and efficient. Their willingness to give of their time means library staff are available to help patrons individually and create new programs for the public.
Volunteers use their special skills to work one-on-one with patrons on computer instruction, literacy, and other topics. They staff the bookstore, assist with special events and library projects, and help register thousands of Summer Reading participants each year. Volunteers also help choose reading materials for patrons who receive Words on Wheels service. In the Literacy Center alone last year, 125 tutors helped about 400 students strengthen their skills in English reading, writing, and speaking in order to pass citizenship exams and GED tests.
"We seriously could not do what we do at the library without the help of our volunteers," says Library Assistant Trevor Adams.
The numbers tell us that 290 volunteers donated 15,853 hours to Mesa County Libraries in 2017. However, behind those numbers are the big hearts and endless dedication of people who love the library and everything it provides for the community.
If you use the library, you've been touched by the generosity of library volunteers. Thank a volunteer today!