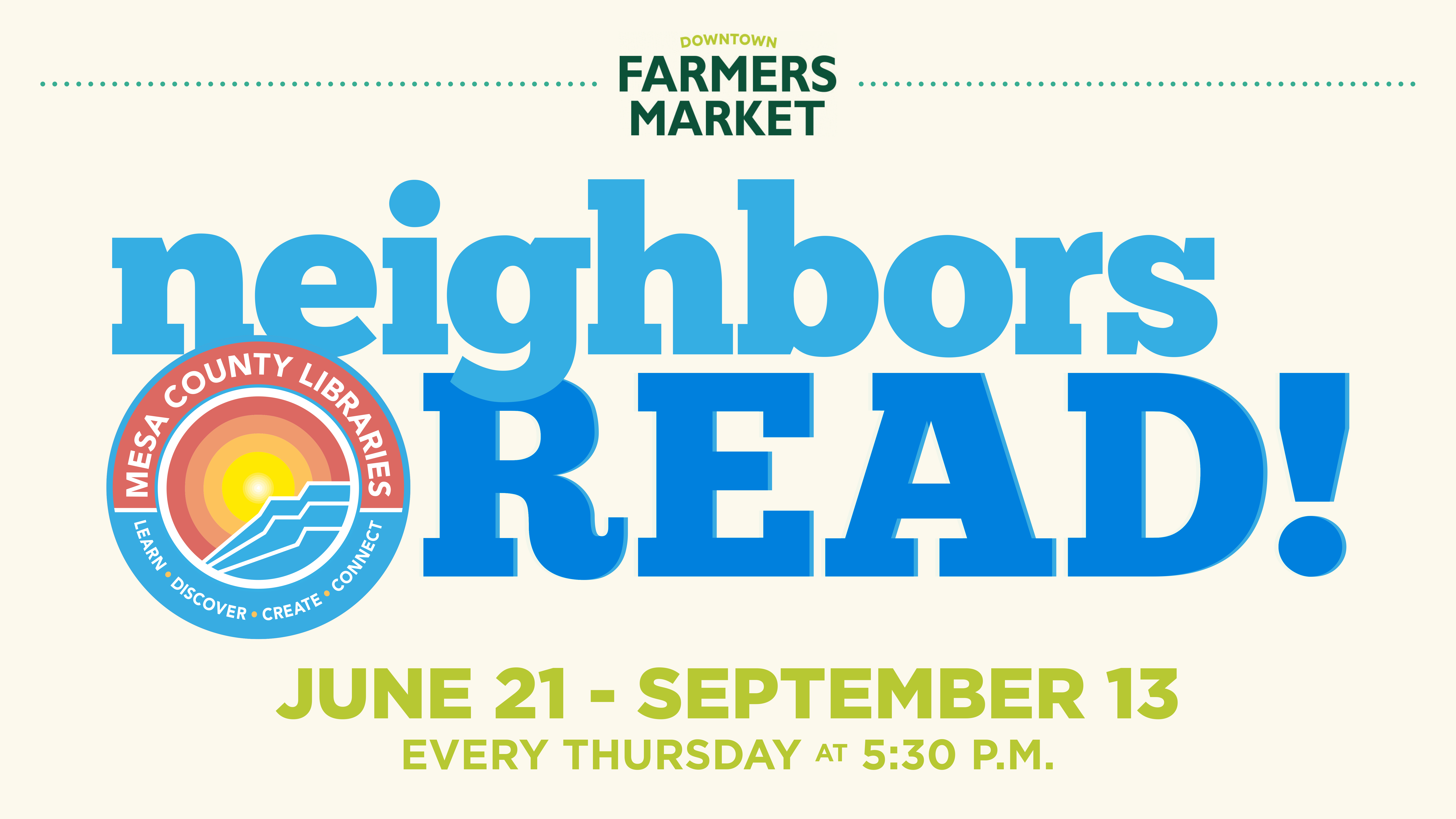 The weekly Mesa County Libraries Neighbors Read family story time is moving to the Grand Junction Downtown Farmers Market every Thursday evening beginning June 21, 2018.
Neighbors Read will take place 5:30-7:30 p.m. each Thursday in the 600 block of Main Street.
Neighbors Read is a family-oriented story time in which members of the community read a book,  give a fun presentation, and sometimes play awesome music! Neighbors Read is appropriate for kids of all ages and their families, with no charge to attend.
Neighbors Read usually happens at the Central Library on Thursday nights, but moving it to the Downtown Farmers Market for the summer creates opportunities for the event to have more special events in a different setting.
"By hosting Neighbors Read at the Downtown Farmers Market each week, we look forward to seeing many more of our friends and neighbors from the community. We are excited to bring this special family story time to more children and their families," said Gail Yerbic, head of Youth Services for Mesa County Libraries. "We welcome everyone who has already discovered the magic of Neighbors Read to join us at Farmers Market, and we will be thrilled to say hello to new families who will find us downtown."
Neighbors Read will move back to the Central Library after the final Farmers Market on Sept. 13.
Upcoming special guests for Neighbors Read are:
5:30-7:30 p.m. Thursday, June 21: Leah Rachelle and the Bluebirds. Enjoy melodic pop, rock, folk, and blues music from this local duo.  A fun activity also will be included.
5:30-7:30 p.m. Thursday, June 28: Embodying Rhythm. Enjoy some drumming fun with this incredible musical group, and top it off with a fun craft.