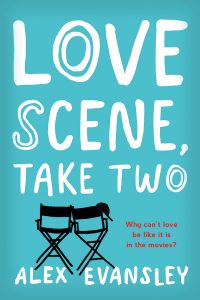 This was a great book. Not exactly what I was expecting when I picked it up, and we'll get to why in a bit, but a great book. This is the sort of book that makes me shout at the characters and laugh out loud as I read. Teddy and Bennett are great characters – I adore Teddy's enthusiasm, but more so, I love how he comes off as a real person. I feel like I get this kid, in a way. Bennett is great – she's amazing, adorable – The sort of girl I wish I was. Honestly? The only thing that could've made this book better would have been if the characters were gay – and that's only because the inside flap doesn't mention Bennett's pronouns, and I ended up assuming she was a guy. All in all, a fabulous book, with a fun plot, cute romance, and a realistic antagonist you'll love to hate. If I ever have the time to re-read things, this is definitely on my list of things to re-read.
-Katie, Grade 11
Rating: 4
Teen Reviews presents book reviews by teens in Mesa County. Don't be surprised if you can't find some of these books at the library or in stores: teens who attend Teen Book Club on Wednesdays at 4:00 at the Central Library have access to books before they are officially published.
Rating System:
5: Hard to imagine a better book
4: Better than most
3: Readable
2: Needs work
1: How did it ever get published?