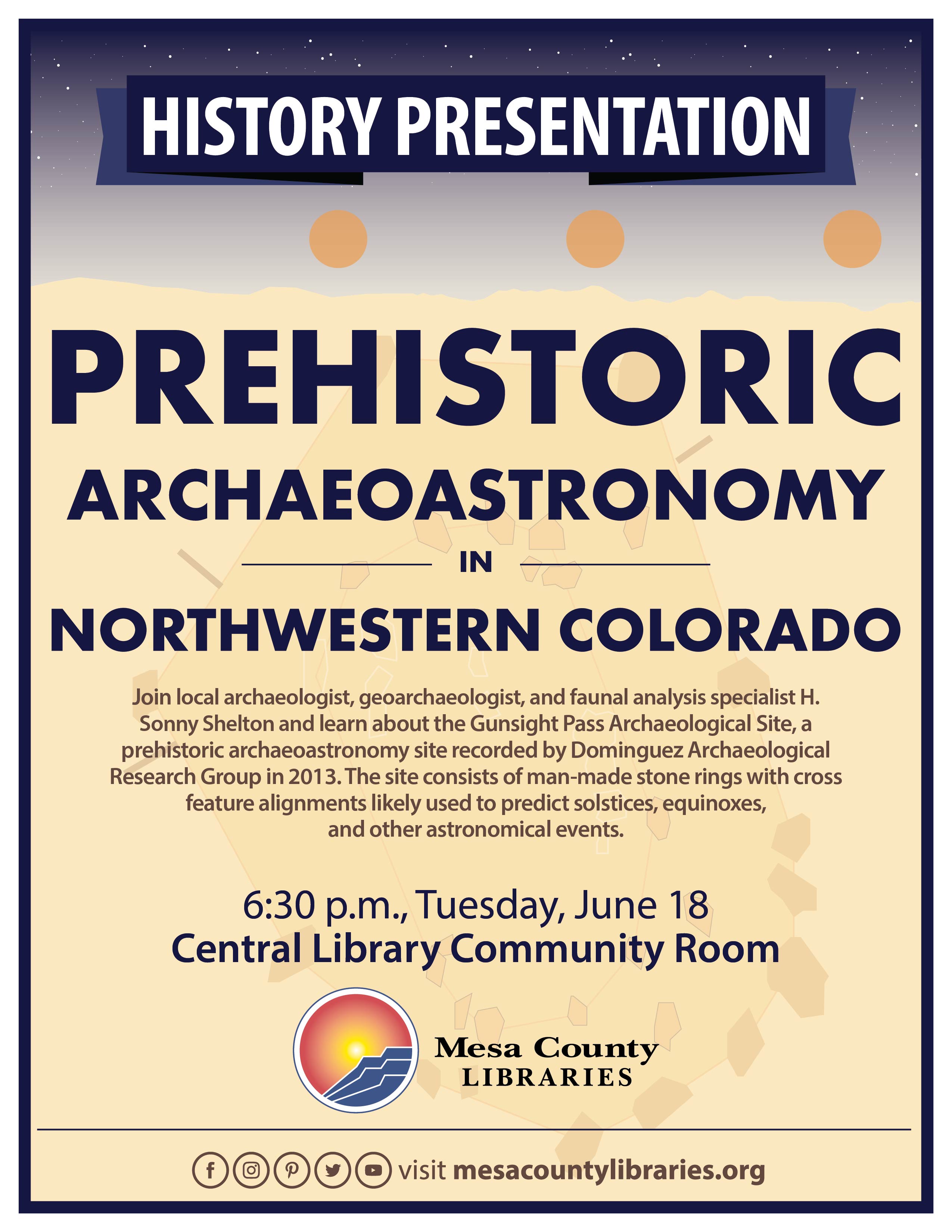 Long before modern humans began studying the night sky, prehistoric societies were monitoring the stars for important events.
An upcoming presentation, "Prehistoric Archaeoastronomy in Northwestern Colorado," will describe scientific findings at the Gunsight Pass Archaeological Site, a prehistoric archaeoastronomy site recorded by Dominguez Archaeological Research Group archaeologists Brian O'Neill, Cheryl Harrison, and H. Sonny Shelton in 2013. The site consists of man-made stone rings with cross feature alignments likely used to predict solstices, equinoxes, and other astronomical events.
The presentation takes place at 6:30 p.m. Tuesday, June 18, at the Mesa County Libraries Central Library, 443 N. 6th St. in Grand Junction. It is open to the public at no charge.
The presenter will be H. Sonny Shelton, a local archaeologist, geoarchaeologist, and faunal analysis specialist with Grand River Institute and Dominguez Archaeological Research Group. She is currently involved with the Colorado Wickiup Project and the Western Colorado Bison Project.