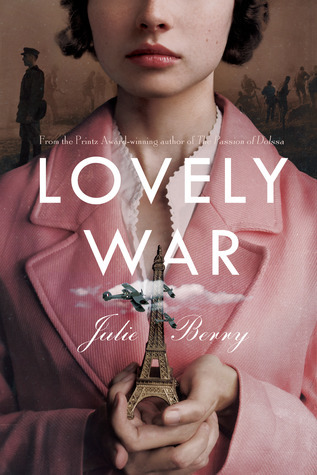 I shelved this as young adult but I think anyone over the age of 15 or 16 would like this novel. This is probably the best story I've read this year, certainly this summer. Julie Berry tells a great story of four young people and their families and friends during the Great War (WWI). It is told by the Greek gods, mostly by Aphrodite, and at first I wasn't sure how that would go but it is brilliant and well done.
Julie gives a picture of how war effects everyone of every age and she gives a true representation of prejudice during that period of time in America. She also gives you several sources to read if you are interested in learning more about this subject during the early 1900's.
I will be searching out her other titles because if they are as well done as this I will enjoy them too. Read this!
—-
Giselle Smith
Library Associate