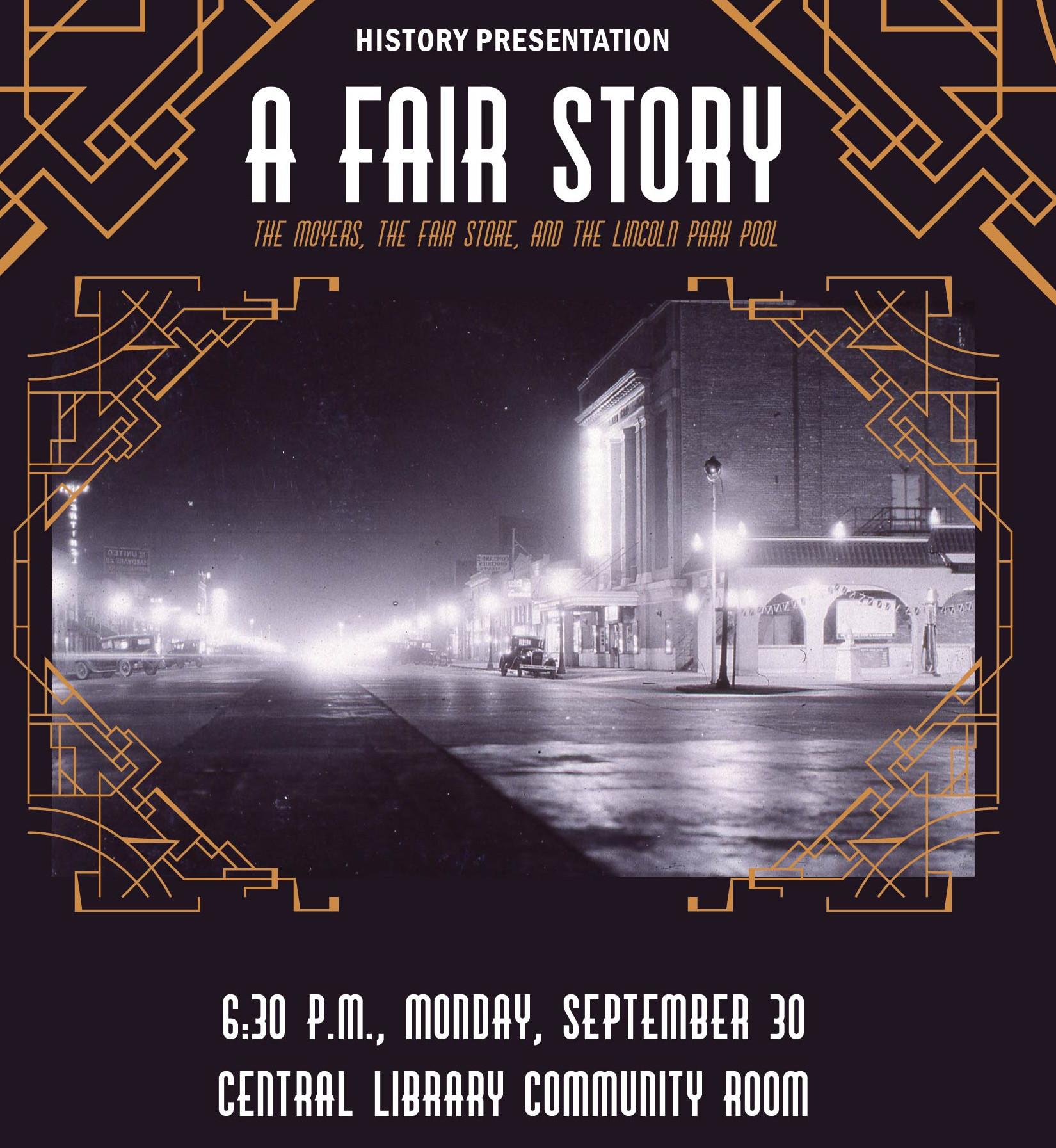 Local historian Dave Fishell will discuss the Moyer family's important role in early Grand Junction at 6:30 p.m. Monday, Sept. 30, 2019, at the Mesa County Libraries Central Library, 443 N. 6th St. in Grand Junction.
The Moyers were Grand Junction pioneers who founded The Fair Store, which became one of the largest retail businesses in western Colorado. They used their wealth to help students, build roads, fund a YMCA and the construction of the Avalon Theater, and construct the original Lincoln Park swimming pool. But the good times did not last.
Learn more about the Moyers in Fishell's program, "A Fair Story – The Moyers, The Fair Store, & the Lincoln Park Pool" on Sept. 30. The presentation is open to the public at no charge.