Kids Read Picks presents book reviews by kids in Mesa County. Don't be surprised if you can't find some of these books at the library or in stores: kids who attend Kids Read Book Club on Tuesdays at 4:00 at the Central Library have access to books before they are officially published.
Rating System:
5: Hard to imagine a better book
4: Better than most
3: Readable
2: Needs work
1: How did it ever get published?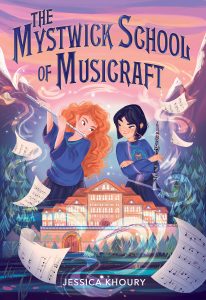 Khoury, Jessica. The Mystwick School of Musicraft
Expected January of 2020.
I loved this book SO much!!! This is one of the BEST books I've ever read!!! It's about a girl named Amelia Jones, who joins a school that teaches magic music. When she arrives at the school, Amelia soon finds out that a different Amelia Jones was supposed to join the school!!! This book is about music and magic, and it really is magic that Amelia is a composer!!! When ghosts start attacking the school, can Amelia save them? Can she stop the spell? Read this book to find out.
Rating: 4
– Lila, Grade 5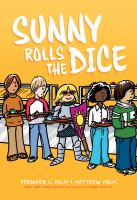 Holm, Jennifer. Sunny Rolls the Dice 
Expected October 2019
This is about a girl who's best friend is growing up and she is stuck in the middle. She doesn't know what to do, should she grow up with her friend or should she do what she loves?
Rating: 4
-Ada, Grade 6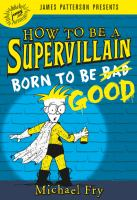 Fry, Michael. How to Be a Supervillain: Born to Be Good
This book is soooooo goofy! I love it! Its light hearted in a superhero way?! Is that possible…. well it is now! Omg i could not recommend this enough! I recommend this book to ages 6-16! The pictures are hilarious and well drawn!
Rating: 5
-Ella, Grade 5