Every April, One Book Colorado distributes over 75,000 copies of the same book across Colorado, to be given to 4 year olds. The program began as an effort to provide Colorado children with access to books that promote early literacy. Research shows that preschoolers who have access to books at home will perform better in kindergarten, which in turn has an important impact on the rest of their education.
Voting is open until November 22nd for 2020's choice for One Book Colorado, which will be distributed across the state in April 2020. All Colorado residents are encouraged to vote on which book they would like to win. This year's choices are:
The Little Red Fort by Brenda Maier.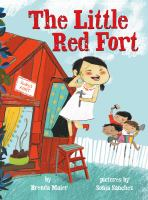 A fun retelling of the story of the Little Red Hen, in which Ruby wants to build a fort, but her brothers laugh that she doesn't know how to build anything. "Then I'll learn," she says. And she does!
The Greatest Adventure by Tony Piedra.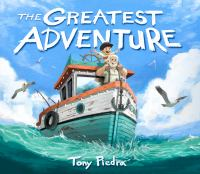 Eliot wants to travel with his grandpa, a great adventurer! But his grandpa hasn't been able to take his boat on an adventure in a long time. Can Eliot and his grandpa find a new adventure together?
The Very Impatient Caterpillar by Ross Burach.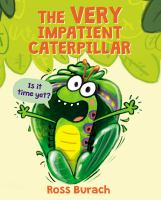 Being patient is the worst. Especially when you're tired of being a caterpillar, and you're ready for some beautiful butterfly wings!
You can watch videos readings of all these titles here: One Book Colorado Videos
After you're done watching the videos, please vote by clicking here: Vote: One Book Colorado
Check back in April 2020 to see if your book won, and be sure to grab a copy from any Mesa County Library location for any 4 year olds in your family!