Welcome to the new year! Here's to starting 2020 off right with some various recommendations provided by our lovely staff.  These items will all be available in the Mesa County Libraries catalog.
Austin's Pick: The Library Book by Susan Orlean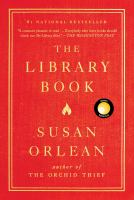 This is a great book on the history of the Los Angeles Library system and the people who established, led it, and worked there over the years.  It is also an investigation into the mystery of the fire that burned down the central L.A. library in the mid 1980's.
I really enjoyed this book that was part investigative journalism, love letter to libraries, and a wonderful narrative on the nature of books and libraries.  I would recommend it to anyone who enjoys nonfiction, history, Susan Orlean, or libraries because it touches on each subject and Susan Orlean is an author who has a unique talent for writing nonfiction.
Elise's Pick: The Rebel Queen by Michelle Moran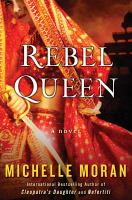 The Rebel Queen is about the Queen of Jhansi, India and how she trained a female army to oust the British. Of course, Hollywood is making a movie of her story.  The book is told from the perspective of her leading female general.
Elise's Movie Pick: Ready or Not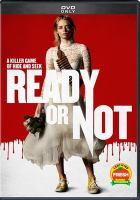 I really liked the movie Ready or Not.  It's a hilarious, tongue-in-cheek parody/spoof of the Gothic genre.  It helps to be familiar with the Gothic genre so you get the jokes, but it is still funny regardless.
Noel's Pick: Wanderlust: A History of Walking by Rebecca Solnit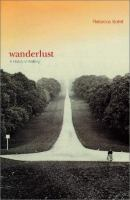 In Wanderlust: A History of Walking, Rebecca Solnit explores the history, philosophy and political ramifications of walking as a pastime. Did you know that walking just to walk was not something people in the West always did? It started as an elite pastime in the courts of Europe, where people walked in stately indoor halls or in elaborate gardens. When the roads gradually cleared of highwaymen and robbers in the 1700's, walking became a pastime of the many, including the poet William Wordsworth, who helped popularize it as an activity. Soon, industrial workers from England's dirty cities were taking to the countryside for walks, and people elsewhere were also seeing the value of walking in both cities and nature.
Solnit sees walking as the great democratizing exercise. What else besides walking, she argues, puts us in contact with our fellow humans in such an unscripted way? We meet people we might not normally meet. We see our cities and countryside in a way that bursts the bubble of our automobiles and technology. In so doing, we may realize that we are part of something larger and more diverse, and feel investment in that belonging. Walking, she argues, can connect us with our fellow humans, with nature, and with a greater understanding of the self, gained from being physically present in the world. I recommend this book for all those who love a good walk and a good think.
Rose's Pick: American Dirt by Jeanine Cummings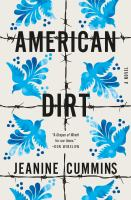 "American Dirt" by Jeanine Cummings is from the point of view of a bookstore owner, Lydia Quixano, and her son, Luca. They live in Acapulco, Mexico and their entire family gets killed by the local cartel during a family BBQ. They are the only survivors. As a journalist, her husband wrote an upsetting article that caused this incident to happen, and now the cartel will not stop until the entire family is dead. Lydia and Luca then become hunted and must flee for their lives. This sparks an emotional immigration story of a mother and her son as they try to get to an uncle in Denver, Co.
"American Dirt" has been advertised as the Grapes of Wrath of our generation, and after just the first chapter I knew the hype is not an exaggeration. This book is important. It gives a story and faces to a topic that I'm sure most of us are well aware of. Not only is the narrative gut wrenchingly sad, moving, and completely engulfing, but it's beautifully written. I am completely in love with this novel, because it's more than just a book – It's a story that has changed how I see the world.
Julia's Pick: No Barriers: A Blind Man's Journey to Kayak the Grand Canyon by Erik Weihenmayer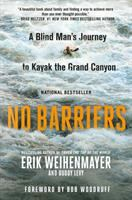 A book that will always stand out for me is No barriers: A Blind Man's Journey to Kayak the Grand Canyon by Erik Weihenmayer.  Erik, a blind man, lives by the motto, "What's within you is stronger than what's in your way." He currently works with the organization No Barriers, and they do phenomenal things for people with a variety of disabilities. The book begins right after Erik successfully climbs Mt Everest and a friend tells him, "Don't let that be the most important thing you do in your life."  He is a little offended and perplexed, but it starts him down the path to find innovative and inspiring things to do.
I enjoyed this book because Erik writes so clearly about his feelings.  Even though we have different trials, I could relate to the stories he told. It honestly portrays the fact that sometimes things don't go as planned. What do you do when big goals fall apart? Erik does not tell anyone how to live, but he walks the reader through his thought process. He also shares his coping methods and trials with losing his vision at a young age and losing a close family member. I found this book to be very inspiring and realistic. I am grateful Erik wrote it.