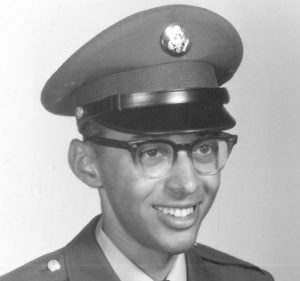 Since moving to Grand Junction in 1985, Patrick Metoyer has contributed greatly to the civic life of our Happy Valley hamlet. Like prior Mesa County Oral History Project interviewees Al Look and, more recently, Evelyn Kyle, Metoyer is a jack-of-all-trades, a renaissance man whose accomplishments include creations and awards in several areas of the arts, and volunteer activism for veteran mental health. Because of his work, mental health services both here and nationally have improved for U.S. service men and women.
Metoyer's father, a veteran, suffered from mental illness that left the family grappling with how best to care for him during Metoyer's upbringing. Due in part to a lack of appropriate care from Veterans Administration hospitals, his father's condition deteriorated over the years. When Metoyer's father moved with him to Grand Junction, Metoyer, a school teacher by trade and a veteran himself, began volunteering with the Mesa County Mental Health Association and the National Alliance on Mental Illness (NAMI). Seeking both solutions and support for his father's condition, he became the volunteer director of NAMI and cofounded an offshoot of the organization called the National Alliance on Mental Illness Veterans Network. At that time, VA hospitals lacked the kind of responsiveness to family input that might allow them to better assist veterans in their care. The Veterans Network lobbied the VA system for changes that would allow more input from the family members of patients. This lobbying effort helped spur changes at the VA, resulting in the eventual improvement of Metoyer's father, and doubtless helping other veterans and their families around the country.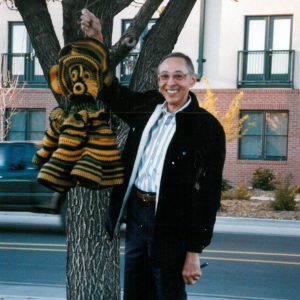 Metoyer also participated in the original National Veterans Creative Arts Festival, and has won awards in different categories over the years, including a gold medal for dramatic poetry recitation of his poem "Dreamclouds" in the most recent festival.  In addition, he has won awards from Mesa County Libraries own poetry contest. A poet, an actor, a fiber arts artist, a veteran activist… you name it and Metoyer seems to do it, and he continues to contribute to the social and cultural fabric of our town. To learn more about Patrick Metoyer's interesting life journey, listen to his interview.