"One of the best western games I've ever played. If you ever wanted to have a full on western outlaw experience without actually learning how to ride a horse and quick fire a big iron, this is the game for it." – Jackson Central Library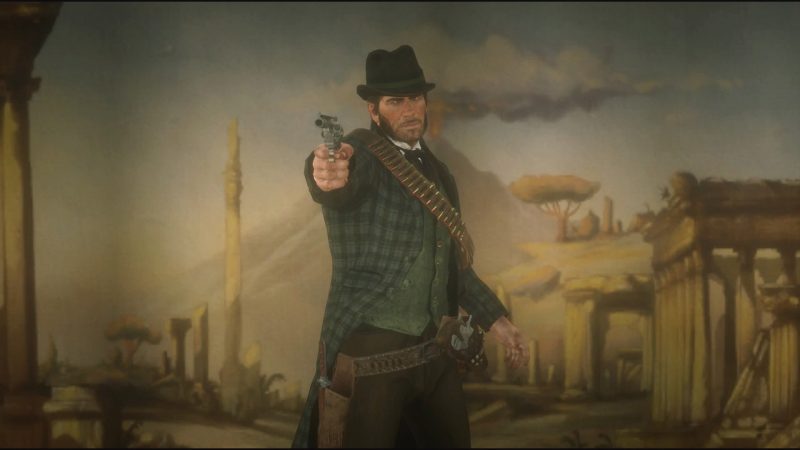 RDR2 takes place in a rugged America circa 1899. The wild west era has sequentially died, leaving its gunslingers and outlaws drowning in the realization that there isn't a place for them anymore. Our main character, Arthur Morgan, is one such individual struggling as he watches his gang disintegrate before his eyes. Their self-righteous leader, Dutch Van Der Linde, dreams up an unattainable "home" where the group can live in complete freedom and ease. Arthur is pulled in two different directions as he wants to loyally serve the man who raised him but knows Dutch's plans are half-baked at best.
This game is massively popular for the vast open world, superior graphics, and smooth mechanics. The online multiplayer is  incredibly successful and has new content for players uploaded regularly. The game has sold well over 29 million copies which speaks for itself. Players are drawn in by the unique hyperrealistic world where things like temperature, stamina, and food intake all effect gameplay. Rockstar reportedly worked on the game for seven years which is almost unheard of according to industry standards.  It all payed off though with RDR2 winning awards for Best Performance, Best Score/Soundtrack, Best Audio Design, and Best Narrative.
The controls in this game are sophisticated and sometimes require multiple buttons to follow through with an action. In the heat of the moment, I found myself button-mashing to escape the danger that would almost certainly kill me. Despite the complex controls, I don't feel this takes away from the game in any way. I think it actually adds another layer of mastery to the experience.
The premise for this game is intricate and eventually ties into the other games in a seamless way. I feel empathy for Arthur as he's a decent man that just got mixed up in the wrong business early on. There are multiple references to the idea of second chances scattered throughout the game, and you get the feeling that it's all for Arthur – A literal redemption of character. I've been playing this game for months, and I enjoy all aspects of it. Everything comes together in this multilayered way, and it has a depth that I haven't seen in any other game.
I rate this game a 10 out of 10.
This game is available through the library on PlayStation 4.
This game has an ESRB rating of M for Mature ages 17+
Check out Rockstar's RDR2 page with updated DLC and Online Update info here.